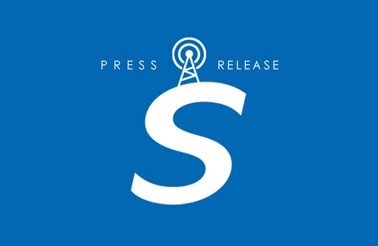 Nashville, TN (December 10, 2019) – Hit songwriter Abe Stoklasa has signed a worldwide publishing deal with Spirit Music Nashville and 2 Mix Music, Spirit's joint venture with GRAMMY® nominated, Platinum producer Derek Wells.
Abe Stoklasa is a singer, songwriter and multi-instrumentalist. His songs have been recorded by Lady Antebellum, Blake Shelton, Billy Currington, Tim McGraw, Charlie Worsham, and many more. Stoklasa's song highlights include the #1 song "Fix" recorded by Chris Lane (Big Loud Records); the top 10 "Get To You" recorded by Michael Ray (Warner Brothers); as well as the GRAMMY nominated song "The Driver" from Charles Kelly's solo album (Capitol Records) and the critically acclaimed "Leaving Nashville" from the same album. Stoklasa penned the title track of the new Lady Antebellum album "Oceans" with hit maker Sara Buxton, who recently released her single "Say My Name" also penned with Stoklasa.
"I couldn't be more excited to start my next chapter with Derek and Frank and the whole Spirit team," said Abe Stoklasa. "They're building a serious powerhouse over there and it's exciting to get to be a part of it. I feel very encouraged by the fact that my publishers actually make music for a living. I hope to channel their wisdom into a really successful partnership for years to come.
"I've been a fan of Abe and his artistry for years," said Derek Wells. "We've shared a lot of time making music together in various scenarios and I'm always blown away by him. His talent and commitment to the craft are completely in line with what's happening at Spirit Music Nashville and I'm so pleased that we're now able to partner together on a publishing level. I also feel extraordinarily lucky to have him as the first writer on the 2 Mix Music roster so that now, I get to hear his songs before anyone else!"
"Spirit Music Nashville is thrilled to welcome Abe Stoklasa to the team,"said Frank Rogers, CEO, Spirit Music Nashville. "Abe has a unique way of taking ordinary life and turning it into extraordinary songs. We can't wait to see what Abe, 2 Mix Music and Spirit can do together."
In June of this year, Spirit Music Nashville announced it had appointed Derek Wells to Senior Director A&R/Production and established a joint venture with Wells for his 2 Mix Music company. As a session musician, Wells has performed on number 1 songs from a diverse listing of artists that include: Kid Rock, Dolly Parton, Kenny Chesney, Shakira, Midland, Kane Brown, Blake Shelton, Florida Georgia Line, Corey Hart, Ian Gillian of Deep Purple, Thomas Rhett and Carrie Underwood. His work on the Maren Morris album, HERO earned him a GRAMMYÒ nomination. In 2016, Wells was the youngest person in history to win The Academy of Country Music's Guitar Player of the Year award and also the youngest person to ever be nominated for the CMA Musician of the Year Award. In 2018, he earned the honor of being named Music Row Magazine's Guitar Player of the year. In 2019, he was awarded his second ACM award, again for Guitar Player of the Year. As a producer, Derek has completed successful projects for Universal Music Group (Maddie and Tae), Broken Bow Records (Granger Smith) and Triple Tigers/Sony (Scotty McCreery) which produced a multi-week number one single ("This is It") and has been certified Platinum. Wells currently serves on the Country Music Association's Board of Directors as well as on committees for the Academy Of Country Music and The GRAMMYS.
Since announcing the appointment of Frank Rogers to Chief Executive Officer of Spirit Music Nashville in May of this year, the company has made quick impact with a multi-faceted deal with GRAMMY® award winning songwriter David Garcia (including a purchase of his catalog and a pub deal for future works); the signing of Music Row's "Song of the Year" GRAMMY nominated co-writer Jeremy Bussey; as well as the signings of Bobby Hamrick and Brinley Addington. Other recent successes by Spirit Music Nashville and Fluid Music Revolution include ASCAP's Song of the Year ("Body Like a Back Road" by Sam Hunt, Zach Crowell and Josh Osborne); SESAC's Song of the Year ("It Don't Hurt Like It Used To" by Billy Currington); CMA Song of the Year ("Blue Ain't Your Color" by Keith Urban) and CMA Album of the Year From a Room: Volume 1 by Chris Stapleton); and a publishing interest in ACM nominations for Song of the Year ("Whiskey & You" by Chris Stapleton); Single of the Year ("Broken Halos" by Chris Stapleton and "Drinkin' Problem" by Midland) and Songwriter of the Year (Josh Osborne).
Spirit Music Group and Spirit Music Nashville have had a string of signing successes and acquisitions over the past year. In January, Spirit Music Group executives Jon Singer and Ross Cameron formed Lyric Capital Group to take ownership of Spirit Music Group and secure a recapitalization of over $350 million. The capital raise allows Spirit to continue to build upon its already impressive legacy and community of renowned artists and songwriters. Now wholly-owned by the newly formed Lyric Capital Group, Spirit Music Group remains a strong, independent publisher.
ABOUT SPIRIT MUSIC:
Spirit Music Group, founded in 1995, is one of the world's leading independent music publishers, owning and/or managing more than 75,000 songs spanning seven decades and every musical genre. Spirit's portfolio consists of over 200 #1 Billboard hits and over 450 Top 10 songs.
Among its most notable songwriters and writer/artists are James Bay, John Barrett, Alan and Marilyn Bergman, Big Data, Marc Bolan, T Bone Burnett, Jonny Coffer, Zach Crowell, Rami Dawod, Henry Mancini, Matt & Kim, Johnny McDaid, The Marshall Tucker Band, Graham Nash, John Newman, Rick Nowels, David Paich, Doc Pomus, Frank Rogers, Boz Scaggs, Billy Squier, Pete Townshend, Gregg Wattenberg; and the breakthrough work of newer artists including Dagny and Tim Montana.
Spirit has earned a strong reputation as an aggressive royalty administrator and a peerless promoter of its songs into film, television and advertising productions as well as a wide range of new media. In recent years, Spirit has helped transform the publisher's role beyond royalty collection and song promotion to proactive career and legacy partnership by creating and executing marketing plans to revitalize its clients' songs and expand their brands.
Spirit Music Group is headquartered in New York with offices in London, Los Angeles, Nashville and the Netherlands. Spirit is a portfolio company of Lyric Capital Group, led by seasoned music executives Jon Singer and Ross Cameron.
For further information about Spirit Music Group, go to www.spiritmusicgroup.com.