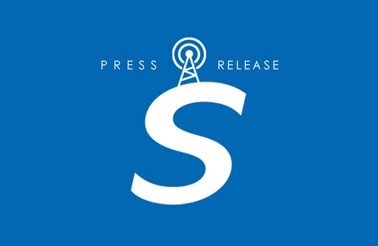 Nashville, TN (April 21, 2021) – Sony Music Nashville recording artist and singer/songwriter Andrew Jannakos has signed a worldwide publishing deal with Spirit Music Nashville.
"You know, it's pretty amazing that my job is to make music now," said Jannankos. "I never thought I would have got this opportunity before, but here we are. And I can't ever express my gratitude and thankfulness for my family over at Spirit Music Group—they have believed in me since the moment they heard my music and to me that's everything. They have pushed me already to be the best songwriter I can be, and continue to everyday. I'm so excited to be a part of the Spirit family and I can't wait for y'all to hear the music we write!"
"We are beyond excited to welcome Andrew to the Spirit Music family," said Frank Rogers, Chief Executive Officer, Spirit Music Nashville.  "We were fans from the very first note.  He is a world class singer, songwriter and cook….according to him (I'm still waiting for that dinner invite, AJ).  We are thrilled to partner with Andrew, his management team and Sony Music to bring his music to the world!" 
"AJ has felt like family from the start… and we are thrilled to now make that official!" said Derek Wells, Sr. Director A&R, Spirit Music Nashville. "His voice as an artist and a writer speaks for itself and he's just such a great human being. He is so representative of what we believe in signing here at Spirit Music Nashville and we're excited to partner with him and his team for this ride. Fired up about this guy!" 
Jannakos first made waves with the commercial release of his breakout single "Gone Too Soon" in September. Upon its release, he debuted at #1 on Billboard's Emerging Artist Chart, and the track debuted at #12 on Billboard's Hot Country Songs chart and within the Hot 100. "Gone Too Soon" is currently impacting country radio airwaves nationwide and has amassed over 50 million on-demand streams to date. The song was originally teased in July 2020 on Jannakos' TikTok, when his girlfriend (now wife) posted a clip of him singing along to the track while cooking dinner (view here). By the next morning, the post racked up 250k likes. Many of Jannakos' initial followers knew him for his illustrious run on season 16 of NBC's The Voice. In four months time, he amassed 40 million TikTok views and 6 million likes with nearly 1 million followers across TikTok, Instagram and Facebook. The 2021 Artist to Watch (Sounds Like Nashville, Country Sway) has continued to build a global fanbase by sharing original music and his distinct, pop-forward sound mixed with "authenticity and modern country twang" (The Boot) – whether it's on his TikTok page or at a live show (pre COVID-19).
AndrewJannakos.com | Instagram | Facebook | TikTok | YouTube
ABOUT SPIRIT MUSIC: Spirit Music Group, founded in 1995, is one of the world's leading independent music publishers, owning and/or managing more than 75,000 songs spanning seven decades and every musical genre. Spirit's portfolio consists of over 200 #1 Billboard hits and over 450 Top 10 songs.
Among its most notable songwriters and writer/artists are James Bay, John Barrett, Alan and Marilyn Bergman, Big Data, Marc Bolan, T Bone Burnett, Jonny Coffer, Zach Crowell, Rami Dawod, Henry Mancini, Matt & Kim, Johnny McDaid, The Marshall Tucker Band, Graham Nash, John Newman, Rick Nowels, David Paich, Doc Pomus, Frank Rogers, Boz Scaggs, Billy Squier, Pete Townshend, Gregg Wattenberg; and the breakthrough work of newer artists including Dagny and Tim Montana. 
Spirit has earned a strong reputation as an aggressive royalty administrator and a peerless promoter of its songs into film, television and advertising productions as well as a wide range of new media. In recent years, Spirit has helped transform the publisher's role beyond royalty collection and song promotion to proactive career and legacy partnership by creating and executing marketing plans to revitalize its clients' songs and expand their brands.
Spirit Music Group is headquartered in New York with offices in London, Los Angeles, Nashville and the Netherlands. Spirit is a portfolio company of Lyric Capital Group, led by seasoned music executives Jon Singer and Ross Cameron.
For further information about Spirit Music Group, go to www.spiritmusicgroup.com.