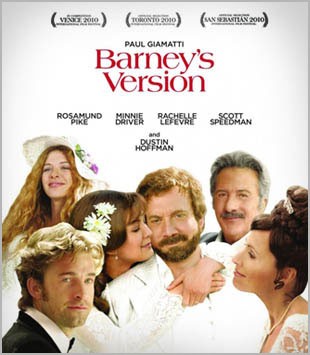 Hot indie film BARNEY'S VERSION, a vehicle for Golden Globe-winner Paul Giamatti, features both a classic and brand new song from the Spirit catalog. 
The classic is Bert Kaempfert and Herb Rehbein's evocative late '60s track, "Love Comes But Once."
The new song is Absofacto's "No Power," featured in the film and on the movie soundtrack.
Based on the seminal novel by Mordecai Richler, 'Barney's Version' is a wild ride through the life of an impulsive, irascible, and fearlessly blunt hockey fanatic.