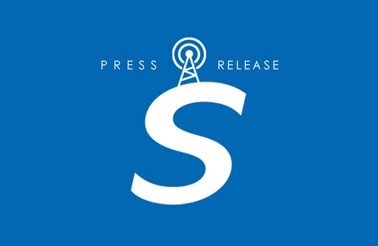 Nashville, TN (September 12, 2019) – Brinley Addington has signed with Spirit Music Nashville.  Addington has had songs recorded by artists Tyler Farr, Walker McGuire, Kevin Fowler, Kyle Park, and more.
"Spirit Music Nashville is excited to welcome Brinley Addington to the family. Brinley has a unique way of bridging the traditons of country music songwriting to current day Nashville. We can't wait to partner with Brinley in this next phase of his career— this is gonna be fun!" said Frank Rogers, Chief Executive Officer, Spirit Music Nashville.
"I couldn't be happier to be joining the team at Spirit. I have a lot of respect for Frank, Freeman, and Derek and I appreciate their belief in me and my songs. I'm excited to start this new chapter and can't wait to see what we accomplish together," said Brinley Addington.
The Kingsport, TN native found his passion for country music at age three while visiting the Grand Ole Opry. He's pursued a career in it ever since, moving to Nashville in 2008 to attend Belmont University before signing his first publishing deal a year after graduation.
ABOUT SPIRIT MUSIC:
Spirit Music Group, founded in 1995, is one of the world's leading independent music publishers, owning and/or managing more than 75,000 songs spanning seven decades and every musical genre. Spirit's portfolio consists of over 200 #1 Billboard hits and over 450 Top 10 songs.
Among its most notable songwriters and writer/artists are James Bay, John Barrett, Alan and Marilyn Bergman, Big Data, Marc Bolan, T Bone Burnett, Jonny Coffer, Zach Crowell, Rami Dawod, Henry Mancini, Matt & Kim, Johnny McDaid, The Marshall Tucker Band, Graham Nash, John Newman, Rick Nowels, David Paich, Doc Pomus, Frank Rogers, Boz Scaggs, Billy Squier, Pete Townshend, Gregg Wattenberg; and the breakthrough work of newer artists including Dagny and Tim Montana.
Spirit has earned a strong reputation as an aggressive royalty administrator and a peerless promoter of its songs into film, television and advertising productions as well as a wide range of new media. In recent years, Spirit has helped transform the publisher's role beyond royalty collection and song promotion to proactive career and legacy partnership by creating and executing marketing plans to revitalize its clients' songs and expand their brands.
Spirit Music Group is headquartered in New York with offices in London, Los Angeles, Nashville and the Netherlands. Spirit is a portfolio company of Lyric Capital Group, led by seasoned music executives Jon Singer and Ross Cameron.
For further information about Spirit Music Group, go to www.spiritmusicgroup.com.