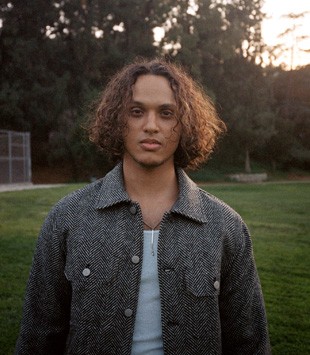 August 7, 2020 – When two of dance music's most exciting acts get in the same creative headspace, you know there'll be fireworks for days. That's exactly what happened when BRKLYN and Brando met during last year's Amsterdam Dance Event. They quickly dove into the studio and today, the American DJ/producer duo and L.A.-based singer-songwriter finally launched their first-ever collaboration on Armada Music: 'London Girls'.
A super-infectious collab between BRKLYN and Brando, 'London Girls' is as ear-popping as you can expect from these esteemed creators. Pairing the gritty production of BRKLYN with Brando's standout vocals and a surge of crossover potential, this record has all the hallmarks of instant playlist material.
"We made our U.K. debut in the fall at Reign in London, and while the crowd's energy was amazing, my international diplomacy with the girls there seemed to be lost in translation, and I vented about it in a voice note on my phone", said BRKLYN's Cameron Alexander.
"A few days later, we had the opportunity to write with the incredible Brando at ADE", Cody Nadeau added. "When we were looking for something to write about, voila, Cam's voice note. From there, it was a blast laying down an infectious vocal melody and some uplifting production."
"Last year, BRKYLN and I met up in Amsterdam for a wild recording session and 'London Girls' was the product of that", Brando chimed in. "We all love this song and hope our fans vibe with it too!"
Consisting of Cameron Alexander and Cody Nadeau, BRKLYN are known for writing and producing records that enmesh a uniquely alternative  sensibility with modern electronic sounds. Since breaking into the scene, BRKLYN have collaborated on original songs with artists and writers including Autumn Rowe (Dua Lipa, Estelle), Jocelyn Alice and Caroline Kole.  Moreover, BRKLYN have recorded official remixes for artists including Armin Van Buuren, Sting, Judah & The Lion and Echosmith.  BRKLYN's music has been heard in advertisements for brands including Toyota, LAFC and The Sands Casino.  BRKLYN regularly headlines leading North American clubs including Lavo, Omnia, The Grand and e11even nightclub. 
Drawing inspiration from the numerous musical influences he indulged in throughout his formative years, California-based Brando was a major force behind Canadian duo Loud Luxury's multi-million-stream, multi-platinum-selling hit song 'Body' (well over 600 million streams on Spotify) and Don Diablo's 'Congratulations' (more than 10 million streams on Spotify), the latter of which shot up the U.S. Mediabase Dance Chart through a surge of radio plays. Impressively, his latest single 'Look Into My Eyes' has been the #1 song in Australia for eight straight weeks! With his own life experiences as valuable input, his songs tend to be more gritty and down-to-earth than your average pop song, and he's currently focused on getting more music out. 2020 is stacked full of amazing collabs, including the recent release with Matoma called 'The Bender' an this brilliant single with BRKLYN.