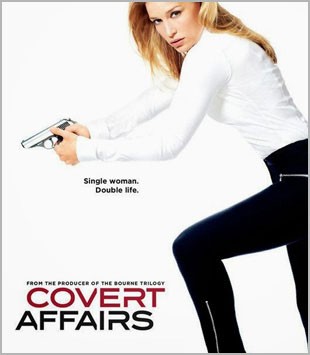 Charles Mingus's freewheeling gospel-jazz hybrid, "Ecclusiastics," soundtracks a tense fight scene in a recent episode of USA's COVERT AFFAIRS.
The drama, now in its fifth season, follows the exploits of Annie Walker (Piper Perabo), a young CIA trainee who relies on her intuition, as well as the guidance of a blind, former military intelligence agent, Auggie Anderson (Christopher Gorham), to navigate the intricate bureaucracies of the CIA.
The Mingus Big Bands's version of "Ecclusiastics" plays during a scene in which Auggie is fighting off assailants.