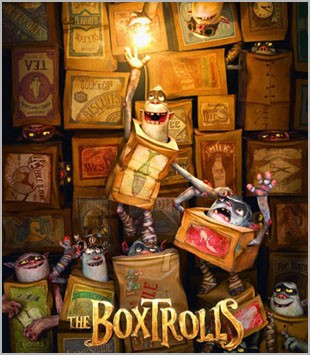 The final trailer for Focus Features' animated fantasy-comedy film THE BOXTROLLS gets a jolt of energy from Santigold's synth-based call-to-arms, "GO!".
The track, produced by Q-Tip and Switch and featuring Karen O on vocals and Nick Zinner on guitar, samples Sugar Music's "Joyo Can You Hear Me (Part 1)" as performed by the Visitors.
"Go!" soundtracks the thrilling emotional climax in the trailer's back end as the Boxtrolls face off against an evil exterminator who is targeting them.
"GO! (ft. Karen O)"