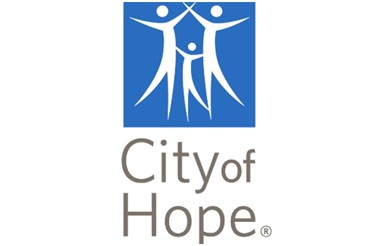 Legendary executive and record producer Clive Davis, Grammy-winning global superstar Pharrell Williams, platinum hit making artist, songwriter and producer Mike Posner, and Academy Award–nominated composer and conductor John Debney will be among the music and entertainment industry elite celebrating the song and songwriter at the annual Songs of Hope XII event being held on Sept. 15, 2016 in Los Angeles.
Held at the exclusive Los Angeles residence of Stefanie and Ron Fair, this year's Songs of Hope VIP charity event will feature award presentations including:
2016 Clive Davis "Legend in Songwriting" Award – Presented by Clive Davis to Pharrell Williams
2016 Electronic Arts Composer Award – Presented by Steve Schnur to The Jungle Book composer John Debney
2016 Pandora Trendsetter Award – Presented by Pandora to Mike Posner
Performances and other appearances are soon to be announced.
Songs of Hope brings together a who's-who of music and entertainment industry VIPs committed to fighting cancer, HIV/AIDS, diabetes and other life-threatening diseases. The star-studded event, silent auction and CharityBuzz.com auction raises money to support lifesaving research at City of Hope, an independent biomedical research institution and cancer treatment center.
Prior Songs of Hope honorees and participants have included Burt Bacharach, Natalie Cole, Aloe Blacc, Charli XCX, Ne-Yo, Kenneth "Babyface" Edmonds, Colbie Caillat, Desmond Child, Dr. Luke, Stevie Wonder, Will.i.am, Mark Mothersbaugh, The Doobie Brothers, Swizz Beatz, Jermaine Dupri, Dave Stewart, Glen Ballard, Lionel Richie and Gavin DeGraw, among others.
The event is again co-chaired by David Renzer, Chairman of Spirit Music Group; Doug Davis Founder/Principal of The Davis Firm; Evan Lamberg, President – North America, Universal Music Publishing Group; and Steve Schnur, President, Music of Electronic Arts.
"It's an honor to serve as co-chair and founder of Songs of Hope as we prepare for our twelfth annual event. This year's event is shaping up to be another great evening, which will bring the total raised to well over $3 Million – all going to the life-saving work of City of Hope. I extend my heartfelt thanks to the entire music community, especially to my co-chairs for their hard work and support," said Renzer.
"I take great pride in my annual participation as Co-Chair of the Songs Of Hope, and tremendous work we do raising funds to continue City of Hope's compassionate patient care and groundbreaking research. A standout among the many music industry events, Songs of Hope has become a major highlight as a leading celebration of songwriters, and this year's event is poised to be the best ever," said Doug Davis.
"It's always a pleasure to Co-Chair, along with David, Doug and Steve, such a wonderful event that raises funds for such a worthy cause as the City of Hope. It's all about changing the quality of life, for the better, for people and their families," said Lamberg.
"This year's honorees represent a quality of compassion that raises the bar for everyone in the industry. They personify what City Of Hope is all about. Doug, Evan, David and I look forward to our most celebratory Songs Of Hope event yet," said Schnur.
Songs of Hope XII music and entertainment presenting and platinum sponsors include Clive Davis, Electronic Arts, Pandora, Universal Music Publishing Group, Scott Free & RSA Films, Billboard, Hits, Variety, and Los Angeles magazine.
To purchase tickets for this nearly sold-out event, visit www.cityofhope.org/music/songs or contact Gabriela Aguilera at City of Hope, 626-218-6313 or mfei@coh.org.
ABOUT CITY OF HOPE
City of Hope is an independent research and treatment center for cancer, diabetes and other life-threatening diseases. Designated as a comprehensive cancer center, the highest recognition bestowed by the National Cancer Institute, City of Hope is also a founding member of the National Comprehensive Cancer Network, with research and treatment protocols that advance care throughout the nation. City of Hope's main hospital is located in Duarte, California, just northeast of Los Angeles, with clinics in Antelope Valley and South Pasadena. It is ranked as one of "America's Best Hospitals" in cancer by U.S. News & World Report. Founded in 1913, City of Hope is a pioneer in the fields of bone marrow transplantation and genetics. For more information, visit www.cityofhope.org.