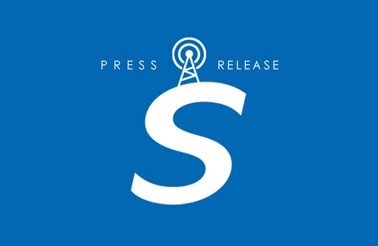 New York, NY (July 19, 2017) – Latin GRAMMY® nominated music producer, DJ, and nu-Cumbia pioneer, El Dusty, has signed an exclusive worldwide publishing deal with the newly-formed division of Spirit Music Group – Spirit Music Latino. Raised and rooted in Corpus Christi, the Texas music producer, DJ, and nu-Cumbia pioneer El Dusty is at the forefront of a sound he calls "the nu-Cumbia," updating a genre that dates back centuries by adding EDM synths, Trap sounds and a digging-in-the-crates approach to samples. The deal was announced today by Spirit Music Latino executives Jamar Chess and Juan Carlos Barguil and Spirit Music Group Chairman & CEO, David Renzer.
"I'm very excited to be working with Spirit Latino. It's great to have people on my team that really see my vision and understand my goals," said El Dusty. "I've been fans of their catalog [Discos Fuentes/Sunflower Entertainment] for years and have sampled their vintage Cumbia on recent singles. Jamar and I have a fantastic working relationship. He has been collaborating with me on my forthcoming full-length album."
"Dusty originally came to me for a sample clearance of one of our classic Cumbia's from Colombia, which Dusty turned into the Grammy nominated 'Cumbia Anthem,'" said Jamar Chess. "We immediately connected and knew our relationship would grow. We couldn't be more excited to help expand his opportunities as a songwriter, producer and artist across the world. Dusty invented a genre, period."
El Dusty was nominated for a Latin GRAMMY in 2016 in the Best Urban Fusion/Performance category with his track "Cumbia Anthem" featuring Happy Colors. Dusty dropped the video for his newest single "Kanto Negro (feat. Jah Fabio)" last month, with the visual for the track filmed during the Electric Daisy Carnival (EDC) in Mexico City in February. His recent singles include collaborations from 3Ball MTY, Erick Rincon, Toy Selectah and Camilo Lara (Mexican Institute of Sound). He has been featured in RollingStone's "10 New Artists You Need to Know" and in Billboard's "5 New Latin Acts to Watch." El Dusty is signed to Universal Music Latin Entertainment's EDM label, AfterCluv.
El Dusty has performed at premier festivals including EDC Las Vegas, EDC Mexico, Puerto Rico's Ciudad Sonido Festival, Corpus Christi's Fiesta De La Flor, Universal's Latin GRAMMY Showcase, Brisk Bodega Tour, and the Mad Decent Block Party. This summer he will play select dates on both national and international stages.
In April of 2016, David Renzer, Chairman, Spirit Music Group announced the company's partnership with the successful Latin music label and publisher Sunflower Entertainment Group to launch Spirit Music Latino, a division of Spirit Music Group dedicated to Latin songwriters, artists and catalogs. Through the partnership, Spirit has leveraged the wide network of relationships that Sunflower's founders Jamar Chess (a third-generation music exec, hailing from the Chess Records family) and Juan Carlos Barguil (a native Columbian) have established throughout their careers in Latin music, as well as the company's extensive publishing catalog to build Spirit Music Latino into a diverse, multi-faceted Latin music publishing operation.
Under the leadership of Barguil and Chess, Sunflower Entertainment successfully introduced independent and classic Latin recordings to a mainstream audience, widening the reach of the prominent artists and legendary catalogs that it represents. Recently, Sunflower has supplied a selection of classic Colombian songs for the soundtrack of Netflix's Original Series Narcos as well as facilitated a first-of-its-kind collaboration between New York Mets pitcher Jeurys Familia and Dominican bachata artist Zacarias Ferreira to a create a custom walkout song.
The deal with Sunflower to form Spirit Music Latino positioned the newly-formed division to make an instant impact in the Latin music publishing market hitting the ground with key Latino writers, artists and catalogs, as well as master recordings, such as El Alfa, Vakero, Discos Fuentes, Zacarias Ferreira, Los Daddys, Mozart La Para and Codiscos. Chess and Barguil, with their significant relationships in the Latin market will look to identify additional writers, catalogs and artists to join the new Latin division. As part of the deal, Chess and Barguil joined Spirit Music Latino in the company's New York-based office, and Spirit also administers their various catalogs globally. The division is aggressively looking for catalog acquisitions in the various Latin genres.
ABOUT SPIRIT MUSIC:
Spirit Music Group, founded in 1995, is one of the world's leading independent music publishers, owning and/or managing more than 75,000 songs spanning seven decades and every musical genre. The company's repertoire reflects some of the most beloved songs and songwriters of all time, including hits by Frank Sinatra, Billie Holiday, Elvis Presley, Dion, Aretha Franklin, B.B. King, Santana, The Beach Boys, Barbra Streisand, Gladys Knight, Alice Cooper, Pure Prairie League, Chicago, Crosby, Stills & Nash, The Eagles, Brad Paisley, Chaka Khan, Anita Baker, The Go-Go's, Madonna, Faith Hill, Tim McGraw, Mariah Carey, Jay-Z, Ricky Martin, Keith Urban, Usher, Dido, Jewel, Jason Aldean and Mary J. Blige; the complete catalogs of such iconic songwriters and writer/artists as Pete Townshend, Marc Bolan, Boz Scaggs, The Marshall Tucker Band, Toto, Billy Squier, Graham Nash, Joe Walsh, Charles Mingus, Alan and Marilyn Bergman, Henry Mancini, T.Bone Burnett, Rick Nowels, C&C Music Factory; and the breakthrough work of such newer artists as James Bay, John Newman, Chris Stapleton, Sam Hunt, Scissor Sisters, Matt & Kim, Kodaline, Zooey Deschanel, Eric Paslay, and Big Data.
Spirit has earned a strong reputation as an aggressive royalty administrator and a peerless promoter of its songs into film, television and advertising productions as well as a wide range of new media. In recent years, Spirit has helped transform the publisher's role beyond royalty collection and song promotion to proactive career and legacy partnership by creating and executing marketing plans to revitalize its clients' songs and expand their brands.
Spirit Music Group is headquartered in New York with offices in London, Los Angeles, Nashville and the Netherlands. Spirit is a portfolio company of Pegasus Capital Advisors, the New York-based private equity fund manager that has been providing creative capital and strategic solutions to growth companies since 1996.