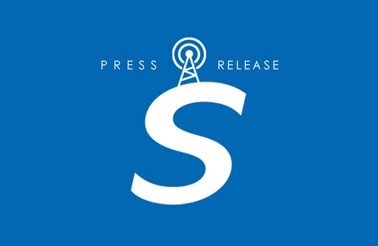 New York, NY (October 17, 2019) – Spirit Music Group, one of the world's leading global independent music publishing companies, today announced a series of key executive moves within its A&R, Synch and Global Administration departments following its recent $350 million recapitalization. The company has appointed Nancy Matalon to Vice President, A&R; promoted Melanie Santa Rosa to Senior Vice President, Global Administration; and appointed Tamar Wax to Senior Director, Film/TV.
"We are very pleased to announce the appointments of these talented executives whose passion, creativity and expertise will bring us great ongoing success artistically and commercially. Nancy, Tamar and Melanie embody the vision of the new Spirit Music Group and the exciting opportunities ahead of us, and their leadership helps advance our mission to be the premier global publishing partner for songwriters around the world," said Joe Borrino, COO/CFO, Spirit Music Group and Rak Sanghvi, Global President, Spirit Music Group.
Nancy Matalon will be based in Los Angeles and report jointly to Joe Borrino and Rak Sanghvi. Matalon is credited with helping to develop the careers of some of the biggest recording artists and most talented creators in music, including Fergie, Jennifer Lopez, Michael Jackson, Public Enemy and Echosmith. Prior to joining Spirit Music Group, Nancy worked in management with producers and artists including Brian West and Nate Traveller. An LA Native who landed her first job in the industry straight out of UCLA, Nancy quickly rose through the ranks of the music industry, spending over 10 years at Sony Music and serving most recently as head of business development and creative at various companies, with extensive roles at Auddly and Reach Music Publishing. Her comprehensive experience in the records, management, tech, and music publishing sectors of the industry have provided Matalon with a finely-honed insight into the creative process for her songwriters. Matalon's work with some of music's biggest producers and hit-makers has allowed her to experience first-hand the level of detail and time that goes into an A-level project and the passion that it takes to see it through. Nancy has proven herself among her peers in the industry to be a consummate advocate for creator rights and a champion for the songwriters, producers, and artists that she works with.
"Nancy is an accomplished A&R executive who has helped develop some of the brightest creative talent, and she brings a vast network of strong relationships to Spirit. Having her join the team is a huge win for our songwriters," said Rak Sanghvi.
Melanie Santa Rosa is based in New York and reports jointly to Joe Borrino and Rak Sanghvi. Melanie has over twenty years of experience in music copyright administration and will mark her 10th year with Spirit Music Group in January. She started at Spirit in 2010 as Manager, Film/TV/Advertising, Performance and Copyright Administration before being promoted to Director, Administration and Copyright in 2017 and then to Vice President of Administration in 2018. Prior to Spirit, she was at BMI for 10 years where she worked with their songwriters and publishers, as well as other performing rights organizations (PROs). Santa Rosa brings a wealth of experience and expertise in multiple areas, including performing rights, copyright, cue sheets, licensing, royalty collections, catalog onboarding, and global societies.
"Melanie draws on vast experience from her work at both Spirit and BMI to provide world-class service to our songwriters and clients, ensuring collection on every cent for every use. She's an important member of our team and we congratulate her on this promotion," said Joe Borrino.
Tamar Wax will be based in Los Angeles and report to Gary Miller, Senior Vice President, Creative Services. Over the course of two decades, Tamar has performed in a number of different roles both as a buyer and seller of music across multiple platforms: television, film, trailers, sales, and advertising. Most recently, Tamar was Vice President, Creative at Vibrant Ground Music, and prior to that was a consultant for Impact Music. Tamar also has experience in the studio system. As Director of Music for Warner Bros. Television, Tamar also served as an in-house music supervisor for the studio. Tamar began her career in the music department at Miramax Films, after graduating from UCLA with a degree in Ethnomusicology.
"From her time spent working as an in-house music supervisor for close to a decade at Warner Bros. Television, to representing composers in the trailer music world and further working to bring opportunities to the table for a host of independent artists at Vibrant Ground, Tamar has proven herself to be a results driven creative executive with a great ear for music supervisors' and directors' needs.  She is the perfect fit for the Film & TV team and I look forward to her contributions to our continuing success in the world of synch on behalf of the great catalog and writers here at Spirit!" said Gary Miller.
In January, Spirit Music Group executives Jon Singer and Ross Cameron formed Lyric Capital Group to take ownership of Spirit Music Group and secure a recapitalization of over $350 million. The capital raise allows Spirit to continue to build upon its already impressive legacy and community of renowned artists and songwriters. Now wholly-owned by the newly formed Lyric Capital Group, Spirit Music Group remains a strong, independent publisher.
ABOUT SPIRIT MUSIC:
Spirit Music Group, founded in 1995, is one of the world's leading independent music publishers, owning and/or managing more than 75,000 songs spanning seven decades and every musical genre. Spirit's portfolio consists of over 200 #1 Billboard hits and over 450 Top 10 songs.
Among its most notable songwriters and writer/artists are James Bay, John Barrett, Alan and Marilyn Bergman, Big Data, Marc Bolan, T Bone Burnett, Jonny Coffer, Zach Crowell, Rami Dawod, Henry Mancini, Matt & Kim, Johnny McDaid, The Marshall Tucker Band, Graham Nash, John Newman, Rick Nowels, David Paich, Doc Pomus, Frank Rogers, Boz Scaggs, Billy Squier, Pete Townshend, Gregg Wattenberg; and the breakthrough work of newer artists including Dagny and Tim Montana.
Spirit has earned a strong reputation as an aggressive royalty administrator and a peerless promoter of its songs into film, television and advertising productions as well as a wide range of new media. In recent years, Spirit has helped transform the publisher's role beyond royalty collection and song promotion to proactive career and legacy partnership by creating and executing marketing plans to revitalize its clients' songs and expand their brands.
Spirit Music Group is headquartered in New York with offices in London, Los Angeles, Nashville and the Netherlands. Spirit is a portfolio company of Lyric Capital Group, led by seasoned music executives Jon Singer and Ross Cameron.
For further information about Spirit Music Group, go to www.spiritmusicgroup.com.