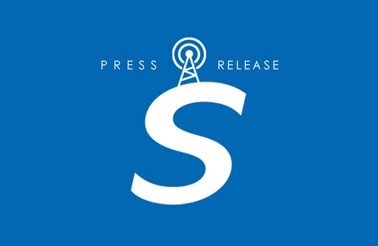 LONDON (February 21, 2016) – Since establishing a presence in the U.K. late last year with the opening of a new London-based office, Spirit B-Unique U.K. has already made a quick impact in the creative community with a string of new signings and renewals, including deals with John Newman, Tim Deal, and Stephanie Rainey. The announcement of these signings was made jointly today by David Renzer, Chairman and CEO, Spirit Music Group; Martin Toher and Mark Lewis, Co-Presidents of Spirit B-Unique U.K.; and Rak Sanghvi, Managing Director of UK/International, Spirit B-Unique.
"It's very exciting to see our UK team move quickly with new deals. Extending John Newman's deal and bringing in talent such as writer/ producer Tim Deal and artist Stephanie Rainey are all excellent moves for Spirit- B Unique UK. We look forward to many more global hits (and big syncs!)  from writer / producer / artist John Newman and look forward to the same from Tim and Stephanie," said David Renzer.
"It's exhilarating to have hit the ground running in the UK following the formation of Spirit B-Unique. The renewal of John Newman's deal and the conclusion of exclusive publishing agreements with Tim Deal and Stephanie Rainey – two very exciting up-and-coming, new talents – in a relatively short space of time is extremely gratifying. B-Unique's partnership with David Renzer and Spirit Music Group provides a powerful, global infrastructure with a truly iconic and lovingly-built back catalogue to boot. All with none of the downsides of having an over-crowded roster. Quite simply, we have the perfect landscape and opportunity to build on Mark and Martin's undeniable track record and creative and commercial vision, and all of the attributes needed to become the publisher of choice in the current market," said Rak Sanghvi.
"These signings are a fantastic starting point for the new company, I think they show how serious we are about working with the best writers and attracting great artists to our roster. There is a lot more to come in the near future," said Martin Toher and Mark Lewis.
Spirit B-Unique renewed its deal with accomplished artist and songwriter John Newman, whose career highlights include his No. 1 U.K. single "Love Me Again" and two Pop Awards at the 2015 BMI London Awards for his songs "Love Me Again" and "Blame." Newman was first signed by B-Unique prior to its partnership with Spirit Music Group, and as one of the most talented and successful young artists in music, his resigning was one of the company's top creative priorities.
"John Newman is an incredibly gifted songwriter who has already written some amazing songs at such a young age. To have a successful songwriter signed to you for a few years is a lovely thing, but be a part of his long term future is something that I am very proud of," said Mark Lewis.
"I'm delighted to be continuing the successful relationship I've had with B-Unique going forward, and looking forward to what Spirit will also bring to the game. My songs are precious to me and I'm happy the people looking after them feel the same," said Newman.
"John's relationship with Mark, Martin and now Rak is a close one and we're extremely happy to be going forward with them all. They are active publishers in the best sense of the word, and bring passion and creativity to John's hit writing. Their new relationship with Spirit is something we also look forward the being hugely beneficial," said Paul McDonald of Closer Artists, Newman's manager.
In addition to Newman's extension, Spirit B-Unique also struck new deals with writer/producer Tim Deal and artist/writer Stephanie Rainey.
Originally part of the Xenomania production/songwriting team, Tim Deal has written hit singles for The Saturdays, Girls Aloud and Amelia Lily as well as tracks for Kylie Minogue and various other UK artists. He also has a cut on the triple platinum album Armageddon by Guy Sebastian, a single from Abraham Mateo's gold selling album and tracks with multi-worldwide platinum DJ/ producer Felix Jaehn. Lately, he's been collaborating with songwriters and artists including Camille Purcell, Paul Barry, Nicola Roberts, Petite Meller, Bonkaz, Fono, Imani, Karen Harding, Brayton Bowman and Chiara Hunter.
"Tim Deal is an extremely talented young man. His songwriting and production techniques put him at the forefront of the best British talent out there. We are very happy to be working with him and Covert," said Mark Lewis.
"I am thrilled to be working with such an esteemed team with an incredible track record of success. As a songwriter it's great to be looked after by heavyweights who are not only business minded but also love songs," said Tim Deal.
"Mark and Martin have a truly impressive track record with an old school A&R ethos of signing artists/ writers from gut instinct and a long term perspective. Now with Rak and the Spirit family on board they are a formidable team that we and Tim are proud to be a part of," said Simon King of Covert Talent, Tim Deal's manager.
Promising young songwriter and artist priority for East West/Warner Bros Stephanie Rainey also signed a new publishing deal with Spirit B-Unique after a heated label bidding war. Her direct, elegant songwriting and uncanny ability to connect with fans through her music quickly caught the attention of the creative community and propelled her song "Please Don't Go" to become a viral hit. In addition to the success of "Please Don't Go," Rainey also recently released her well-received EP Half of Me.
"We met Stephanie at an airport hotel – she was on her way to meet US labels. It was a short meeting but it was all we needed to know that we really wanted to work with her. Whe has so much warmth and soul in her songs and I am so glad we are publishing them," said Mark Lewis.
"Honestly, from the minute I met Mark, Martin and Rak I knew that B-Unique were the team I wanted behind my songs. They've achieved so much and it's nice to know that the people you meet on the first day are the people you'll be dealing with throughout your career. A huge part of what I want to achieve is getting my songs placed in film and TV, it's just something that I've always wanted to do. They share the same vision for my music and I'm so excited to finally get working with them. I think you'll always recognise a genuine love for music in somebody and I got that from both the B-Unique team and the Spirit team in the US. I feel very lucky to be part of their roster and I think we're going to do some very cool things together," said Rainey.
ABOUT SPIRIT MUSIC:
Spirit Music Group, founded in 1995, is one of the world's leading independent music publishers, owning and/or managing more than 75,000 songs spanning seven decades and every musical genre. The company's repertoire reflects some of the most beloved songs and songwriters of all time, including hits by Frank Sinatra, Billie Holliday, Elvis Presley, Dion, Aretha Franklin, B.B. King, Santana, The Beach Boys, Barbra Streisand, Gladys Knight, Alice Cooper, Pure Prairie League, Chicago, Chaka Khan, Anita Baker, The Go-Go's, Madonna, Faith Hill, Tim McGraw, Mariah Carey, Jay-Z, Ricky Martin, Keith Urban, Usher, Dido, Jewel, Jason Aldean and Mary J. Blige; the complete catalogs of such iconic songwriters and writer/artists as Pete Townshend, Marc Bolan, Boz Scaggs, The Marshall Tucker Band, Toto, Billy Squier, Charles Mingus, Alan and Marilyn Bergman, Henry Mancini, T.Bone Burnett, Rick Nowels, C&C Music Factory; and the breakthrough work of such newer artists as Scissor Sisters, The Naked & Famous, Matt & Kim, Kodaline, San Cisco, Zooey Deschanel, Eric Paslay, Big Data and James Bay.
Spirit has earned a strong reputation as an aggressive royalty administrator and a peerless promoter of its songs into film, television and advertising productions as well as a wide range of new media. In recent years, Spirit has helped transform the publisher's role beyond royalty collection and song promotion to proactive career and legacy partnership by creating and executing marketing plans to revitalize its clients' songs and expand their brands.
Spirit Music Group is headquartered in New York with offices in London, Los Angeles, Nashville and the Netherlands. Spirit is a portfolio company of Pegasus Capital Advisors, the New York-based private equity fund manager that has been providing creative capital and strategic solutions to growth companies since 1996.
###
Spirit Music Group Media Contact:
Black Market Creative
Heather Glenn
310.765.1927 x707
hglenn@blackmarketcreative.com