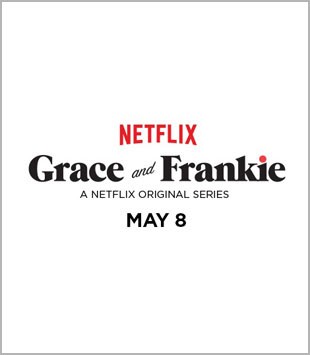 Pete Townshend's 1980 hit, "Let My Love Open The Door," closes out the premiere episode of Netflix's newest original comedy series, GRACE AND FRANKIE.
The buzzing show follows two longtime rivals, played with hilarious chemistry by Jane Fonda and Lily Tomlin, who come together after their husbands, played by the similarly legendary Martin Sheen and Sam Waterston, announce they are in love with each other and plan to get married.
"Let My Love Open The Door," as covered by singer/songwriter Stacey Marcus, can be heard during the end credits of the debut episode.