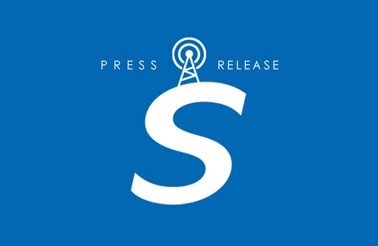 NEW YORK, NY (January 20, 2015) – The estate of Henry Mancini has chosen leading independent music publisher Spirit Music Group to administer the prestigious music publishing catalog of Henry Mancini for North America as announced today by David Renzer, Chairman, Spirit Music Group. The catalog was previously administered by Universal Music Publishing Group (the company retains admin rights to the catalog outside of North America).
"It's an honor for me to be once again working with the iconic music of Henry Mancini and the wonderful Mancini family," said David Renzer, Chairman, Spirit Music Group. "Henry Mancini created some of the most memorable, award-winning music for film and television and incredible songs, as well. I know that the entire Spirit team is excited to be representing this amazing music and finding new opportunities for this incredible catalog."
"We are thrilled to be reunited once again with David Renzer as our long-term music publisher and to work with the Spirit Music Group team," said Ginny Mancini.
Through the deal, Spirit will provide a wide range of creative services, including aggressively seeking synch opportunities in film, television, and advertising. Spirit Music Group will now administer such synch classics as: "The Pink Panther Theme", "Peter Gunn", "Mr. Lucky", "Dear Heart", "In the Arms of Love", "I Love You and Don't Forget It", "Dreamsville", "A Shot In the Dark", "It Had Better Be Tonight", "Mr. Lucky", "Experiment in Terror", "Charade", and "The Sweetheart Tree."
Henry Mancini was one of the first American composers to become a household name. The Mancini name is synonymous with great motion picture and television music, fine recordings, and international concert performances. During his lifetime, Mancini was nominated for 72 GRAMMY awards, winning 20. He was nominate for 18 Academy Awards winning four, honored with a Golden Globe award and nominated for two Emmy awards.
Mancini created many memorable film scores including "Breakfast at Tiffany's", "The Pink Panther", "Days of Wine and Roses", "Hatari!", "Charade", "Victor/Victoria", "10", "Darling Lili", "Arabesque" and "The Glass Menagerie." He also wrote for a number of television films including "The Thorn Birds" and "The Shadow Box", as well as television themes including "Peter Gunn", "Mr. Lucky", "NBC Election Night Theme", "Newhart", "Remington Steele" and "Hotel." Mancini recorded over 90 albums with styles varying from big band to jazz to classical to pop, eight of which were certified gold by the RIAA.
Mancini's deep love of music and support of young musicians is evident in the scholarships and fellowships he established at top music schools. Many up and coming composers, conductors, and arrangers have benefited from Mancini programs at The Henry Mancini Institute at the University of Miami, Juliard School of Music, UCLA, USC, and The American Federation of Musicians' "Congress of Strings."
Henry Mancini died in 1994. His wife, Ginny, and their three children – Chris, Monica, and Felice; and two grandchildren – Christopher and Luca, continue the Mancini legacy.
ABOUT SPIRIT MUSIC:
Spirit Music Group, founded in 1995, is one of the world's leading independent music publishers, owning and/or managing more than 75,000 songs spanning seven decades and every musical genre. The company's repertoire reflects some of the most beloved songs and songwriters of all time including hits by Frank Sinatra, Billie Holliday, Elmore James, Elvis Presley, Charles Mingus, Dion, Aretha Franklin, B.B. King, Santana, The Beach Boys, Barbra Streisand, Gladys Knight, Alice Cooper, Pure Prairie League, Chicago, Chaka Khan, Anita Baker, The Go-Go's, Madonna, Mariah Carey, Jay-Z, Ricky Martin, Usher, Dido, Jewel and Mary J. Blige; the complete catalogs of such iconic songwriters and writer/artists as Pete Townshend, T.Rex, Boz Scaggs, The Marshall Tucker Band, Toto, Billy Squier, Andrea Bocelli, Charles Mingus, Alan and Marilyn Bergman, Rick Nowels, C&C Music Factory; and the breakthrough work of such newer artists as Scissor Sisters, The Naked & Famous, Matt & Kim, San Cisco, Zooey Deschanel and Big Data.  Spirit also represents the catalogs of such acclaimed film and television producers as The Jim Henson Company and Indian Paintbrush as well as the master recordings of such classic labels as Brunswick and k-Tel and independent labels Fat Possum and The End. Spirit has earned a strong reputation as an aggressive royalty administrator and a peerless promoter of its songs into film, television and advertising productions as well as a wide range of new media. In recent years, Spirit has helped transform the publisher's role beyond royalty collection and song promotion to proactive career and legacy partnership by creating and executing marketing plans to revitalize its clients' songs and expand their brands. Spirit Music Group is headquartered in New York with offices in London, Los Angeles, Nashville and the Netherlands.   Spirit is a portfolio company of Pegasus Capital Advisors, the New York-based private equity fund manager that has been providing creative capital and strategic solutions to growth companies since 1996.
###
SPIRIT MUSIC GROUP MEDIA CONTACT:
Heather Glenn
Black Market Creative
310.765.1927 x707 ph
Hglenn@blackmarketcreative.com