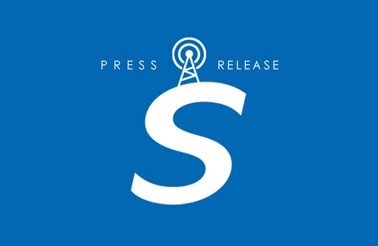 New York, NY (January 25, 2019) — Independent publisher Spirit Music Group, well-known for its iconic classic rock roots, as well as its expansive catalogue of classic and contemporary hits, has announced a recapitalization led by its COO Jon Singer.
Now wholly-owned by the newly formed Lyric Capital Group, Spirit remains a strong independent publisher under consistent leadership.  The capital raise allows Spirit to continue to build upon its already impressive legacy.  Spearheaded by seasoned music executive Jon Singer and Spirit's Ross Cameron with participation from major institutional investors, the recapitalization is expected to leverage the surging interest in music publishing assets. With U.S. music publishing revenue expected to exceed $2 billion this year, and developments including the Music Modernization Act and the expansion of streaming services, the industry is stronger and more dynamic than it has been since the 1990s.  Eaton Partners, a Stifel Company, acted as exclusive financial advisor to Lyric.
Says Singer, "There is a powerful shift occurring within the music industry and this new dynamism means that Spirit, with our amazing songwriters, dedicated team and 75,000 songs, is especially well-positioned for growth. We are privileged to have major institutional investors on board, providing us with additional capital to grow.  I am very excited to serve the incredible songwriters that make up the Spirit family during this exciting time."
Spirit's portfolio consists of over 200 #1 Billboard hits and over 450 Top 10 songs. Artists include Chicago, Eminem, Sam Hunt, Jay Z, Madonna, Scotty McCreery, Tim McGraw, Elvis Presley, Ed Sheeran, Blake Shelton, Frank Sinatra, Taylor Swift, The Who and Whitney Houston.
Among its most notable songwriters and writer/artists are James Bay, John Barrett, Alan and Marilyn Bergman, Big Data, Marc Bolan, T Bone Burnett, Jonny Coffer, Zach Crowell, Rami Dawod, Henry Mancini, Matt & Kim, Johnny McDaid, The Marshall Tucker Band, Graham Nash, John Newman, Rick Nowels, David Paich, Doc Pomus, Frank Rogers, Boz Scaggs, Billy Squier, Pete Townshend, Greg Wattenberg; and the breakthrough work of newer artists including Dagny and Tim Montana.
In addition to managing copyrights, Spirit has earned a strong reputation as an aggressive royalty administrator and promoter of its songs into film, television and advertising productions as well as a wide range of new media. In recent years, Spirit has helped transform the publisher's role beyond royalty collection and song promotion to proactive career and legacy partnership by creating and executing marketing plans to revitalize its clients' songs and expand their brands.
About Spirit Music Group
Spirit Music Group, founded in 1995, is one of the world's leading independent music publishers, owning and/or managing more than 75,000 songs spanning seven decades and every leading musical genre. The company's repertoire reflects some of the most beloved songs and songwriters of all time. Spirit Music Group is headquartered in New Yorkwith offices in London, Los Angeles, Nashville and the Netherlands.