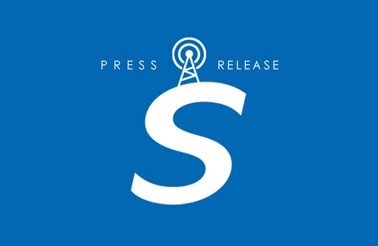 Nashville, TN (April 24, 2018) – Spirit/Fluid, the Nashville-based joint venture between Spirit Music Group and Frank Rogers' Fluid Music Revolution has renewed its publishing deal with Jason Lehning as announced today by Frank Rogers. 
"Fluid Music Revolution and Spirit Music Nashville are honored to continue our relationship with Jason Lehning. Jason has been great to work with – he's an important part of the Spirit/Fluid family and we are excited about the music he is making," said Rogers.
"I'm really excited to continue working with Frank, AJ and all the fantastic people at Fluid & Spirit," said Lehning. "They've been a great home for me the last couple of years and I'm looking forward to more!"
Jason Lehning was born and raised in Nashville in a musical family. The son of producer Kyle Lehning (producer for Randy Travis), Jason was exposed to the recording process at an early age. After graduating from Berklee College of Music in Boston, Lehning returned to Nashville to begin work as an engineer. Lehning's earliest work as an assistant engineer in several Nashville studios allowed him access on down-time to invite artists to record. His early demos with artist David Mead resulted in a record deal for the singer and Lehning's first major label job as a producer. Since then, Lehning has been active as a producer, musician, composer, mixer and engineer, contributing to over 350 albums. The diverse range of artists with whom he has worked includes George Jones, Erasure, Mat Kearney, Guster, Bill Frisell, and Alison Krauss. Lehning has won two Grammy awards as an engineer and was nominated for the Best Engineer Grammy in 2008. Lehning also tours regularly in the UK with his band The Bees with singer-songwriter Daniel Tashian and drummer David Gehrke.
Recent cuts by Lehning include "Let's Do Something Stupid" recorded by Thompson Square off of their upcoming album Masterpiece; "Run" recorded by The Buckleys, which hit #1 in Australia; "Nag Champa" recorded by Republican Hair; and "Birthday Suit" from Charlie Worsham's second album, Beginning of Things. 
Frank Rogers is a multi-platinum producer and songwriter who has won Billboard's Hot Country Producer of the Year award five times. He's also co-written a slew of country hits, including five Hot Country Songs No. 1's ("I'm Gonna Miss Her (The Fishin' Song)" by Brad Paisley, "Alright" and "This" by Darius Rucker, "Backroad Song" by Granger Smith and "Five More Minutes" by Scotty McCreery).
Spirit/Fluid was formed as part of Spirit Music Group's continuing focus on and investment in country music publishing. In addition to establishing Spirit/Fluid, Spirit Music Group's deal with Rogers also included the acquisition of Rogers' one third interest in certain copyrights of the respected Nashville indie publisher Sea Gayle Music, which Rogers co-founded with Chris DuBois and Brad Paisley in 1999. Sea Gayle Music, which was named ASCAP Country Publisher of the Year in 2010 and 2011, features a catalog of 40 No. 1 hits and an impressive roster of artists and writers. Among the many recent hits included in Sea Gayle Music's catalog are "Lonely Tonight" by Blake Shelton, "Perfect Storm" by Brad Paisley, "Buy Me a Boat" by Chris Janson, "Yeah" by Joe Nichols, "Drink a Beer" by Luke Bryan, "Southern Girl" by Tim McGraw, "Southern Comfort Zone" by Brad Paisley, "Love's Gonna Make it Alright" by George Strait, to name a few.
Photo:  From L-R:  Frank Rogers (President/Founder, Fluid Music Revolution), Jason Lehning, AJ Burton (VP, Fluid Music Revolution), Billy Lynn (VP, Creative, Spirit Music Nashville), Brian Bradford (Sr. Director of Administration, Spirit Music Nashville), Daniel Hill (President, Spirit Music Nashville), Freeman Wizer, Sr. Director of Creative, Spirit Music Nashville, and Michelle Davey (Administration Coordinator/Office Manager, Spirit Music Nashville).
ABOUT SPIRIT MUSIC:
Spirit Music Group, founded in 1995, is one of the world's leading independent music publishers, owning and/or managing more than 75,000 songs spanning seven decades and every musical genre. The company's repertoire reflects some of the most beloved songs and songwriters of all time, including hits by Frank Sinatra, Billie Holliday, Elvis Presley, Dion, Aretha Franklin, B.B. King, Santana, The Beach Boys, Barbra Streisand, Gladys Knight, Alice Cooper, Pure Prairie League, Chicago, Crosy, Stills & Nash, The Eagles, Brad Paisley, Chaka Khan, Anita Baker, The Go-Go's, Madonna, Faith Hill, Tim McGraw, Mariah Carey, Jay-Z, Ricky Martin, Keith Urban, Usher, Dido, Jewel, Jason Aldean and Mary J. Blige; the complete catalogs of such iconic songwriters and writer/artists as Pete Townshend, Marc Bolan, Boz Scaggs, The Marshall Tucker Band, Toto, Billy Squier, Graham Nash, Joe Walsh, Charles Mingus, Alan and Marilyn Bergman, Henry Mancini, T.Bone Burnett, Rick Nowels, C&C Music Factory; and the breakthrough work of such newer artists as Scissor Sisters, The Naked & Famous, Matt & Kim, Kodaline, San Cisco, Zooey Deschanel, Eric Paslay, Big Data and James Bay.
Spirit has earned a strong reputation as an aggressive royalty administrator and a peerless promoter of its songs into film, television and advertising productions as well as a wide range of new media. In recent years, Spirit has helped transform the publisher's role beyond royalty collection and song promotion to proactive career and legacy partnership by creating and executing marketing plans to revitalize its clients' songs and expand their brands.
Spirit Music Group is headquartered in New York with offices in London, Los Angeles, Nashville and the Netherlands. Spirit is a portfolio company of Pegasus Capital Advisors, the New York-based private equity fund manager that has been providing creative capital and strategic solutions to growth companies since 1996.