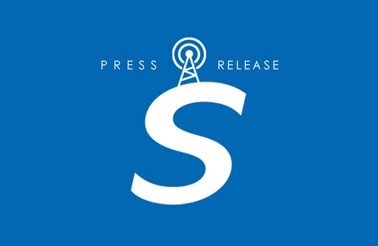 Front row: Justin Adams. Middle Row (L-R): Brian Bradford (Sr. Director of Administration, Spirit Music Nashville); AJ Burton (VP, Fluid Music Revolution); Frank Rogers (Frank Rogers (President/Founder, Fluid Music Revolution); and Daniel Hill (President, Spirit Music Nashville). Back row (L-R): Billy Lynn (VP, Creative, Spirit Music Nashville); Freeman Wizer (Sr. Director of Creative, Spirit Music Nashville): and Scott Safford (Safford Motley PLC).  
Nashville, TN (September 12, 2018) – Spirit/Fluid, the Nashville-based joint venture between Spirit Music Group and Frank Rogers' Fluid Music Revolution has signed an exclusive publishing deal with Justin Adams as announced today by Frank Rogers.
"Justin is an extremely talented singer, songwriter, musician and performer," said Frank Rogers. "The sky is the limit for his career and we are excited to be a part of the journey. This is going to be fun!"
"I am beyond thrilled to be working with Frank and AJ and the Spirit/Fluid Music family," said Justin Adams. "Their passion and drive for creating great music is felt throughout their entire companies. They are building something really special over there and I'm blessed to be a part of the team." 
Justin recently released his high-energy sophomore EP Horizon recorded at the legendary Sound Emporium Studios in Nashville. The project was produced by guitar virtuoso and ACM Guitar Player of the Year Derek Wells. Justin also co-wrote the single "You're In It" for Granger Smith, which is currently in the Top 40 on the singles charts.
Justin's high energy live shows and captivating songs have kept him with a busy touring schedule having the opportunity to share the stage with nationally touring acts such as Dan and Shay, Jon Pardi, Dustin Lynch, Chase Rice, Eli Young Band, Josh Turner, Gary Allan, Trace Adkins, Joe Nichols, Easton Corbin, Phil Vassar, Tracy Lawrence, Lonestar, Clay Walker, Craig Morgan, and Eric Paslay. 
Frank Rogers is a multi-platinum producer and songwriter who has won Billboard's Hot Country Producer of the Year award five times. He's also co-written a slew of country hits, including five Hot Country Songs No. 1's ("I'm Gonna Miss Her (The Fishin' Song)" by Brad Paisley, "Alright" and "This" by Darius Rucker, "Backroad Song" by Granger Smith and "Five More Minutes" by Scotty McCreery).
Spirit/Fluid was formed as part of Spirit Music Group's continuing focus on and investment in country music publishing. In addition to establishing Spirit/Fluid, Spirit Music Group's deal with Rogers also included the acquisition of Rogers' one third interest in certain copyrights of the respected Nashville indie publisher Sea Gayle Music, which Rogers co-founded with Chris DuBois and Brad Paisley in 1999. Sea Gayle Music, which was named ASCAP Country Publisher of the Year in 2010 and 2011, features a catalog of 40 No. 1 hits and an impressive roster of artists and writers. Among the many recent hits included in Sea Gayle Music's catalog are "Lonely Tonight" by Blake Shelton, "Perfect Storm" by Brad Paisley, "Buy Me a Boat" by Chris Janson, "Yeah" by Joe Nichols, "Drink a Beer" by Luke Bryan, "Southern Girl" by Tim McGraw, "Southern Comfort Zone" by Brad Paisley, "Love's Gonna Make it Alright" by George Strait, to name a few.
ABOUT SPIRIT MUSIC:
Spirit Music Group, founded in 1995, is one of the world's leading independent music publishers, owning and/or managing more than 75,000 songs spanning seven decades and every musical genre. The company's repertoire reflects some of the most beloved songs and songwriters of all time, including hits by Frank Sinatra, Billie Holliday, Elvis Presley, Dion, Aretha Franklin, B.B. King, Santana, The Beach Boys, Barbra Streisand, Gladys Knight, Alice Cooper, Pure Prairie League, Chicago, Crosby, Stills & Nash, The Eagles, Brad Paisley, Chaka Khan, Anita Baker, The Go-Go's, Madonna, Faith Hill, Tim McGraw, Mariah Carey, Jay-Z, Ricky Martin, Keith Urban, Usher, Dido, Jewel, Jason Aldean and Mary J. Blige; the complete catalogs of such iconic songwriters and writer/artists as Pete Townshend, Marc Bolan, Boz Scaggs, The Marshall Tucker Band, Toto, Billy Squier, Graham Nash, Joe Walsh, Charles Mingus, Alan and Marilyn Bergman, Henry Mancini, T Bone Burnett, Rick Nowels, C&C Music Factory; and the breakthrough work of such newer artists as Matt & Kim, Kodaline, Big Data and James Bay.
Over the past twelve months, Spirit writers have been honored with several prestigious awards, including Song of the Year BMI Pop Awards (Ed Sheeran's "Shape of You" via Johnny McDaid); Song of the Year ASCAP Pop Awards ("Shape of You" via Johnny McDaid); Ivor Novello Award for "PRS Most Performed Work" ("Shape of You" via Johnny McDaid); SESAC Song of the Year (Billy Currington's "It Don't Hurt Like It Used To"); Spirit Nashville CMA Song of the Year (Keith Urban "Blue Ain't Your Color") and Album of the Year (Chris Stapleton's From A Room: Volume 1); along with Spirit Nashville nominations for Song of the Year (Chris Stapleton "Whiskey & You"), Single of the Year ("Broken Halos" Chris Stapleton and "Drinkin' Problem" Midland), Album of the Year and Songwriter of the Year (Josh Osbourne) at the ACM awards. In the UK, Spirit B-Unique was nominated for Music Week Publisher of the Year. The company scored the #1 Billboard US Pop Radio chart with Camila Cabello's "Never Be the Same"; the fourth #1 album for The Script in the UK; and the highest charting debut in P!nk's 22 career entries with "What About Us" (Johnny McDaid). Major synchs by the company included The Who's "Baba O'Riley" in an Olympics spot for United in Sports and an Alicia Keys "Girl on Fire" Superbowl synch which featured Lindsey Vonn.
Spirit has earned a strong reputation as an aggressive royalty administrator and a peerless promoter of its songs into film, television and advertising productions as well as a wide range of new media. In recent years, Spirit has helped transform the publisher's role beyond royalty collection and song promotion to proactive career and legacy partnership by creating and executing marketing plans to revitalize its clients' songs and expand their brands.
Spirit Music Group is headquartered in New York with offices in London, Los Angeles, Nashville and the Netherlands. Spirit is a portfolio company of Pegasus Capital Advisors, the New York-based private equity fund manager that has been providing creative capital and strategic solutions to growth companies since 1996.
PRESS CONTACT:
Heather Glenn
Black Market Creative
310.765.1927 x707