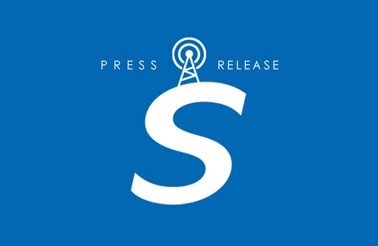 Nashville, TN (June 7, 2021) – Songwriter/producer Matthew Morrisey has signed a worldwide publishing deal with Spirit Music Nashville.  Matthew is known for his work in country, pop and Christian genres including a project with new breakthrough country artist, Lily Rose.  
"Signing with a publishing company like Spirit has been a dream of mine since I made the move to Nashville," said Matthew Morrisey. "My road to this point in my career has been anything but ordinary, so I can't wait to see where it leads next. This opportunity is such a blessing and I'm humbled to have a home with such an amazing team that champions me like Frank, Derek, Kara, Hannah and the rest of the Spirit family."
"The first time we heard Matthew's music, we were big fans.  Then we met him and became even bigger fans," said Frank Rogers, CEO, Spirit Music Nashville. "He is a truly gifted songwriter, producer and musican and a joy to be around.  The sky is the limit for Matthew and his music. We are excited to partner with him and help bring his music to the world."
Born and raised in North Carolina, Matthew's love for music began at an early age, boasting a wide range of musical influences. Playing in local rock bands in high school introduced Matthew to writing and producing songs, which led him to study music at the university level. After completing his education and working full-time in higher education for years, Matthew felt Nashville pulling on his heart and made the move, giving up a steady life for a part-time barista position and a dream. He gained notoriety for producing Lily Rose's radio single "Villain", as well as penning and producing other works in her repertoire. Matthew continues to work with Lily, as well as other independent and signed artists in country, pop, and Christian genres.
Spirit Music Nashville recently celebrated back-to-back #1's on Country radio with Eric Church's "Hell Of A View" (via Monty Criswell) and Sam Hunt's "Breaking Up Was Easy in the 90's" (via Zach Crowell). The team also recently celebrated ACM awards wins for Single of the Year ("Die From A Broken Heart" by Carly Pearce and Lee Brice via Jonathan Singleton) and Album of the Year ("Starting Over" by Chris Stapeleton via Sea Gayle). The company's writers recently picked up ASCAP Pop Awards for "Die From a Broken Heart" (Singleton), "Kinfolks" by Sam Hunt (via Zach Crowell) and "Ridin' Roads" by Dustin Lynch (via Zach Crowell). The company also  has a publishing interest in the top two country songs of the decade and top two country albums of the decade with "Meant To Be" and "Body Like A Backroad" and Traveller/Chris Stapleton and Montevallo/Sam Hunt.
Spirit Music Nashville has experienced unprecedented growth and recently announced the acquisition of a number of the master recordings of Tim McGraw; an acquisition of a portion of the publishing catalog of #1 hit songwriter Jonathan Singleton; and an acquisition of a portion of the catalog of 4X GRAMMY® winner David Garcia (co-writer/co-producer of "Meant to Be" which spent 50 weeks at #1, ASCAP's 2019 Christian Songwriter of the Year). Spirit Music Nashville also secured high-profile signings with Joy Williams of The Civil Wars (4X GRAMMY® winner); Dave Cohen (2X ACM Keyboardist of the Year); the formation of a JV with Platinum producer Derek Wells; Music Row's "Song of the Year" co-writer Jeremy Bussey (co-writer of Music Row's "Song of the Year"); Neil Thrasher; Brinley Addington; Frank Ray; Bobby Hamrick; Dave Cohen and Andrew Jannakos, to name a few. 
Follow Matthew Morrisey on Instagram and Twitter.
ABOUT SPIRIT MUSIC: Spirit Music Group, founded in 1995, is one of the world's leading independent music publishers, owning and/or managing more than 75,000 songs spanning seven decades and every musical genre. Spirit's portfolio consists of over 200 #1 Billboard hits and over 450 Top 10 songs.
Among its most notable songwriters and writer/artists are James Bay, John Barrett, Alan and Marilyn Bergman, Big Data, Marc Bolan, T Bone Burnett, Jonny Coffer, Zach Crowell, Rami Dawod, Henry Mancini, Matt & Kim, Johnny McDaid, The Marshall Tucker Band, Graham Nash, John Newman, Rick Nowels, David Paich, Doc Pomus, Frank Rogers, Boz Scaggs, Billy Squier, Pete Townshend, Gregg Wattenberg; and the breakthrough work of newer artists including Dagny and Tim Montana. 
Spirit has earned a strong reputation as an aggressive royalty administrator and a peerless promoter of its songs into film, television and advertising productions as well as a wide range of new media. In recent years, Spirit has helped transform the publisher's role beyond royalty collection and song promotion to proactive career and legacy partnership by creating and executing marketing plans to revitalize its clients' songs and expand their brands.
Spirit Music Group is headquartered in New York with offices in London, Los Angeles, Nashville and the Netherlands. Spirit is a portfolio company of Lyric Capital Group, led by seasoned music executives Jon Singer and Ross Cameron.
For further information about Spirit Music Group, go to www.spiritmusicgroup.com.