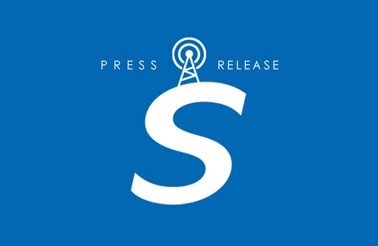 NEW YORK, NY (December 8, 2014) – Multi-platinum songwriter and producer Mick Schultz has signed a global publishing agreement with leading independent music publisher Spirit Music Group, as announced today by Mark Fried, President/CEO, Spirit Music Group. Schultz' deal with Spirit covers a number of successful pop and hip-hop hits over the last few years, including the platinum singles "Don't Tell 'Em" by Jeremih and "Replay" by Zendaya. Schultz contributed as a songwriter and producer on both songs.
"I've been following Mick's career for years. He's been a standout songwriter, musician and producer from a very early age, with an uncanny ability to bring out the best in every artist he's collaborated with. We're terrifically excited to partner with Mick in expanding his creative reach and helping him break his newest discoveries," said Mark Fried, President/CEO, Spirit Music Group.
"Mark and the team at Spirit understand the music I'm making. We have good chemistry together and, as I'm all about vibes, I already know I have a team of people ready to jump in and make the game plan happen," said Mick Schultz.
Through the deal, Spirit will provide a wide range of creative services, including facilitating collaborations, expanding Schultz' reach as a writer and producer into new genres and territories, and helping him market and promote writers and artists signed to his production company, Mick Schultz Productions.
Schultz' career began in 2008 when he co-wrote and produced Jeremih's self-titled debut album while still a teenager. The album spawned two hit singles, the platinum "Birthday Sex" and "Imma Star." Jeremih's 2010 follow-up album All About You, again produced by Schultz, launched the multi-platinum single "Down On Me" featuring 50 Cent and "I Like" featuring Ludacris, firmly establishing him as one of the top new go-to writer/producers in music. Schultz spent much of the last year working with Jeremih on his third album Late Nights, which is due for release shortly. The album's platinum lead single "Don't Tell 'Em" featuring YG, which was co-written and co-produced by Schultz, peaked at No. 6 on the Billboard Hot 100 while also holding the No. 1 spot on both the Billboard Rhythmic and R&B/Hip-Hop songs charts for multiple weeks. The track also peaked at No. 5 on the UK singles chart.
Outside of his successful collaborations with Jeremih, Schultz wrote and produced "Replay," the platinum debut single by Zendaya, which helped establish the actress' singing career. He also co-wrote and produced soul singer SoMo's self-titled debut album, which launched a number of successful singles, including the gold-certified "Ride."
ABOUT SPIRIT MUSIC:
Spirit Music Group, founded in 1995, is one of the world's leading independent music publishers, owning and/or managing more than 75,000 songs spanning seven decades and every musical genre. The company's repertoire reflects some of the most beloved songs and songwriters of all time including hits by Frank Sinatra, Billie Holliday, Elmore James, Elvis Presley, Charles Mingus, Dion, Aretha Franklin, B.B. King, Santana, The Beach Boys, Barbra Streisand, Gladys Knight, Alice Cooper, Pure Prairie League, Chicago, Chaka Khan, Anita Baker, The Go-Go's, Madonna, Mariah Carey, Jay-Z, Ricky Martin, Usher, Dido, Jewel and Mary J. Blige; the complete catalogs of such iconic songwriters and writer/artists as Pete Townshend, T.Rex, Boz Scaggs, The Marshall Tucker Band, Toto, Billy Squier, Andrea Bocelli, Charles Mingus, Alan and Marilyn Bergman, Rick Nowels, C&C Music Factory; and the breakthrough work of such newer artists as Scissor Sisters, The Naked & Famous, Matt & Kim, San Cisco, Zooey Deschanel and Big Data.  Spirit also represents the catalogs of such acclaimed film and television producers as The Jim Henson Company and Indian Paintbrush as well as the master recordings of such classic labels as Brunswick and k-Tel and independent labels Fat Possum and The End. Spirit has earned a strong reputation as an aggressive royalty administrator and a peerless promoter of its songs into film, television and advertising productions as well as a wide range of new media. In recent years, Spirit has helped transform the publisher's role beyond royalty collection and song promotion to proactive career and legacy partnership by creating and executing marketing plans to revitalize its clients' songs and expand their brands. Spirit Music Group is headquartered in New York with offices in London, Los Angeles, Nashville and the Netherlands.   Spirit is a portfolio company of Pegasus Capital Advisors, the New York-based private equity fund manager that has been providing creative capital and strategic solutions to growth companies since 1996.
###
SPIRIT MUSIC GROUP MEDIA CONTACT:
Heather Glenn
Black Market Creative
310.765.1927 x707 ph
Hglenn@blackmarketcreative.com