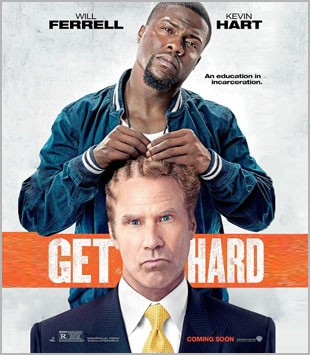 Benny Mardones's "Into The Night" and D/R Period's "MONEY" soundtrack hilarious scenes in the film and trailer, respectively, for the comedy GET HARD.
The film stars Will Ferrell as a wealthy businessman who, after being wrongfully convicted of tax evasion, enlists the help of his buliding's car-washer (Kevin Hart) to teach him to survive in prison.
Mardones's "Into The Night" hit the top 20 of the Billboard Hot 100 chart twice, in 1980 (#11) and 1989 (#20) – one of only 10 recordings ever to do so.
"MONEY"