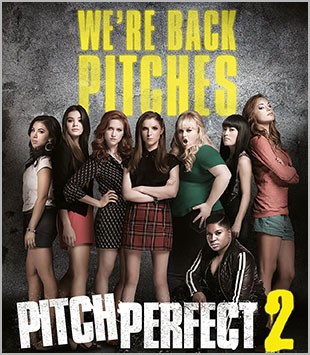 Chicago's "If You Leave Me Now" and Sisqó's "Thong Song" are both sung on-screen by characters in the latest installment in the musical comedy series.
"If You Leave Me Now" is sung early in the film by a daughter who is being dropped off by her mom at college.
"Thong Song" is sung later in the film while all the different a cappella groups face off in a competition to see who can "meet the beat" with a song in the correct category when called upon by the moderator.
The sequel to 2012's wildly successful 'Pitch Perfect,' PITCH PERFECT 2 again follows the fictional Barden University's all-female a cappella singing group, The Bellas, as they enter an international competition in order to regain their collegiate eligibility status and the right to perform.