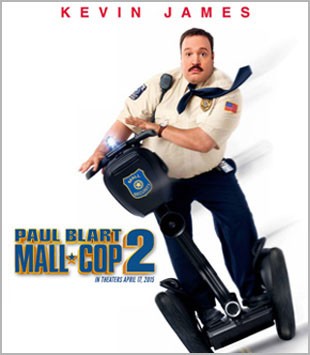 The sequel to 2009's PAUL BLART: MALL COP features three songs from Spirit's Future Hits catalog.
The action comedy film stars Kevin James as the namesake mall security guard who finds duty calling while on vacation in Las Vegas with his teenage daughter.
Brooks + Forte's "Good Time" can be heard in a club scene; The Parlour Society feat. J. Sabin's "Love Came Right On Time" plays poolside for three minutes; and The After After Hours' "Stay with Me" can be heard as a smooth jazz source in the hotel lobby.