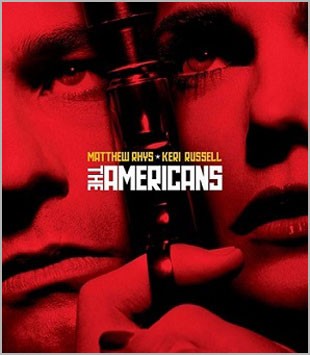 Legendary rock icon Pete Townshend makes his first foray into television with an original song for the hit FX drama series THE AMERICANS, featured in a pivotal scene in the episode airing April 30.
Co-written with the series's two-time Emmy-nominated composer, Nathan Barr, the song, "It Must Be Done", is a history-making collaboration resulting from the long-standing relationship between 'The Americans' 's music supervisor PJ Bloom and Spirit Music Group's President, Mark Fried, and Senior Vice President of Creative Services, Pete Shane. They had been looking for a high-profile television opportunity for Pete Townshend for some time, but nothing was exciting enough to justify his involvement – until 'The Americans'.
"When I signed my deal with Spirit I was hoping we could do stuff differently and working with Nate was extremely gratifying and artistically exciting," said Townshend.
"We were incredibly honored and excited that Pete Townshend wanted to work with our composer, Nate Barr, to create an original song for 'The Americans' – and then we were simply blown away by the results," said 'Americans' 's executive producers Joe Weisberg and Joel Fields. "The piece not only captures the iconic sounds we associate with Townshend and The Who, it also works perfectly with the film, bringing the sequence to life beautifully."
"I grew up listening to The Who and all of Pete's amazing songs," said Barr, "and as a kid I could never have imagined that one day I would have the thrill of writing a song with him."
Spirit's marketing team has been working closely with FX's publicists and social media departments to promote this unique event across all traditional and digital media, with more than 100 million unique impressions made over the last few weeks. "It Must Be Done" was premiered by Los Angeles's tastemaker station KCRW on Sunday evening, April 27. The track will be made available commercially on all download and streaming services with the episode's debut. It will also be submitted for Emmy consideration.
Nathan Barr made Emmy history in 2013 as the first composer to receive a double nomination in the Main Title Music category for his work on FX's 'The Americans' and Netflix's 'Hemlock Grove'. In addition to working on the second season of both of these shows, Barr has scored all six seasons of HBO's Emmy-winning and fan-favorite series, 'True Blood', and is currently scoring the final season. Barr has also composed the music for more than 30 feature films, including Eli Roth's 'Hostel' series. As a multi-instrumentalist, Barr incorporates a large collection of musical instruments into his scores, ranging from human bone trumpets to a 1,500-pipe Wurlitzer Theater Organ.
Set in the early 1980s just after Ronald Reagan is elected president, 'The Americans' is a drama about the complex marriage of two KGB spies posing as Americans in suburban Washington D.C. One of the most critically-acclaimed series on television, the show stars Keri Russell, Matthew Rhys, and Noah Emmerich and is currently airing its second season on FX. 'The Americans' was created and is executive produced by Joe Weisberg ('Falling Skies'), a former CIA agent who went on to become an accomplished author, Joel Fields, and Graham Yost, along with Daniel Sackheim and Amblin Television heads Justin Falvey and Darryl Frank. The show is produced by Fox Television Studios and FX Productions.