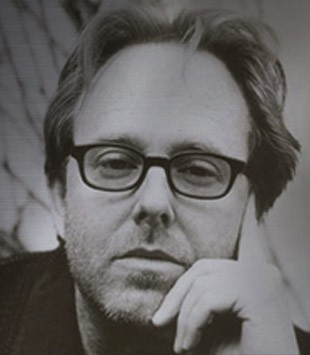 Rick Nowels Inducted into 2020 Songwriters Hall of Fame
Spirit Music Group congratulates Rick Nowels who will be inducted into the 2020 Songwriters Hall of Fame on June 11 at the organizations 51st Annual Induction and Awards Dinner to be held at the Marriott Marquis in New York City.
A prolific songwriter since the age of 13, Grammy winner Rick Nowels has co-written over 60 Top 20 singles worldwide, Belinda Carlilse's No. 1 global hit "Heaven is a Place on Earth" and "Circle in the Sand" among the most notable. His breakthrough came when Stevie Nicks heard his songs and teamed with him in writing "Rooms on Fire" and other songs. His numerous other credits include the #1 hit "The Power of Goodbye" on Madonna's Grammy Award-winning Album of the Year "Ray of Light".
Nowels received an Ivor Novello award for "White Flag" with Dido. He co-wrote the ASCAP Song of the Year "Game of Love" for Santana featuring Michelle Branch, "Green Light" for John Legend/ André 3000, "You Get What You Give" for the New Radicals, "Standing Still" for Jewel, "Fallin' for You" with Colbie Caillat, "I Follow Rivers" for Lykke Li, "Loud Places" for Jamie xx and "Lost in your Light" for Dua Lipa/Miguel. Rick has also written with Lana Del Rey for all six of her studio albums. Their hits include "Summertime Sadness," "Young and Beautiful," "West Coast," "High by the Beach," "Love," and "Lust for Life". Other collaborations include Adele, Sia, Nelly Furtado, Tom Odell, Alessia Cara. 
Key songs in the Nowels catalog include "Heaven Is A Place On Earth," "White Flag," "Summertime Sadness," "You Get What You Give" and "The Power Of Goodbye." 
Established in 1969, the Songwriters Hall of Fame (SHOF) serves as a vital bridge between music's past and future. In the Hall, musical pioneers are enshrined and celebrated, while the organization's outreach to the music community grooms the next generation of troubadours. To qualify for induction, a songwriter with a notable catalog of songs qualifies for induction 20 years after the first commercial release of a song.
Visit his spotlight page to read bio and to hear song highlights: https://www.spiritmusicgroup.com/Clients/Library/Rick-Nowels