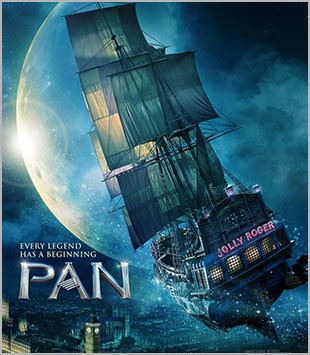 The latest round of TV spots for the 3D fantasy action-adventure family film PAN features Andrew McMahon In The Wilderness' hit single, "Cecilia And The Satellite."
Co-written by Spirit B-Unique's James Flannigan and Anders Grahn, the lead single from Andrew McMahon In The Wilderness' eponymous debut LP reached the Top 10 of the US Adult Pop, Alternative, and Hot Rock songs charts and also notched an appearance on 'Billboard"s Hot 100 chart.
'Pan' is a prequel to J.M. Barrie's Peter Pan story that serves as an alternative origin story for Peter Pan and Captain Hook.
"Cecilia And The Satellite"