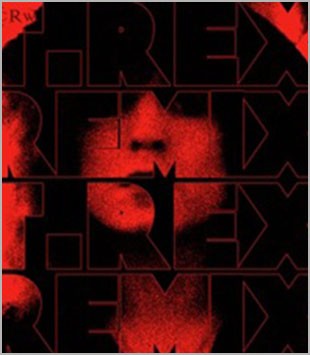 If there are bigger fans of Marc Bolan's T. Rex than the creative team at Spirit Music, they're probably the on-air staff at the hugely influential L.A.-based public radio station, KCRW.
The point was proved this month as the station celebrated the release of 'T. Rex vs. KCRW Soundclash,' an EP of classic T. Rex hits remixed by popular DJs Gary Calamar, Dan Wilcox, Chuck P, and Liza Richardson. The Bolan tracks, including "20th Century Boy," "Children Of The Revolution," "Solid Gold Easy Action," and "Teenage Dream," were all taken from or released around the time of acclaimed album 'The Slider.'
And in an impressive bit of serendipity, release of the EP was celebrated at a standing-room only live event in Los Angeles on July 21, 40 years to the day of 'The Slider''s debut.
Spirit President Mark Fried said, "We're thrilled to be partnering with KCRW, a world renowned curator of all things cool and classic, to celebrate the legacy of T. Rex. The new remixes artfully push sonic envelopes just like Marc Bolan did decades ago and the concert will be a brilliant celebration of the timeless power of his music."
KCRW DJs will be playing the remixes, T. Rex originals, and covers and discussing Marc's influence on several decades of rock actively through the rest of summer.