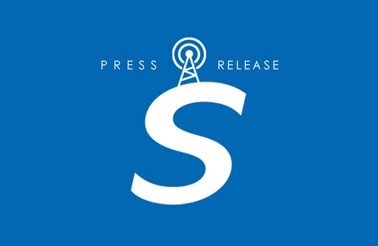 Deal Includes Purchase of David Garcia's Catalog and Publishing Deal for Future Compositions
Nashville, TN (September 19, 2019) – Spirit Music Group, one of the world's leading global independent music publishing companies, today announced a multi-faceted deal with David Garcia that includes the purchase of his catalog as well as a publishing deal for future works.
"Spirit Music Group is honored to partner with David Garcia in both his catalog and new works," said Jon Singer, Chairman, Spirit Music Group. "David has a proven track record of hits, and the impressive ability to write in multiple genres—the entire global team at Spirit is excited to give David our full support."
"David Garcia is a force of nature," said Frank Rogers, Chief Executive Officer, Spirit Music Nashville. "His songs, his production, his energy and his personality are addictive. We could not be more excited to partner with David and welcome him to the Spirit Music family!"
"I am so excited to be partnering with Frank Rogers and the whole Spirit Music team for this next chapter of my songwriting career," said David Garcia. "The energy and excitement that is coming out of the Nashville office is amazing, and I am thrilled to have them on-board as my publishing partner."
David Garcia is a four time GRAMMY® award winning songwriter and producer working across multiple genres of music. Garcia has written and produced over 20 #1 Contemporary Christian Music songs for chart-topping artists including Toby Mac, Mercy Me, Mandisa, and more. He was named ASCAP's 2019 Christian Songwriter of the Year this month (he also recived this honor in 2015) and has won nine Dove Awards to date.
Garcia has also co-written and produced several chart-topping songs for Bebe Rexha, Carrie Underwood, Florida Georgia Line, Kip Moore, Chris Lane, and others. In 2017, he earned a #1 for "More Girls Like You" recorded by Kip Moore which was co-written and co-produced by David Garcia. He also co-wrote and co-produced the smash hit "Meant to Be" recorded by Bebe Rexha feat. Florida Georgia Line. The hit spent a record-setting fifty weeks at #1 on the Billboard Hot Country Songs chart and led to David Garcia receiving the Spotify Secret Genius Award for Country Music in 2018.
Garcia worked with Carrie Underwood to produce her sixth studio album, including its lead single "Cry Pretty" which topped the Digital Songs chart, becoming the first country song to top that chart since 2014 and hit #5 on Billboard's Hot Country Songs chart. David Garcia also produced Carrie Underwood's smash hit single "Southbound" marking Underwood's 28th Top 10 single on the Country Airplay chart. His latest single "Hell Right" by Blake Shelton (feat. Trace Adkins) is impacting at country radio now.
Since announcing the appointment of Frank Rogers to Chief Executive Officer of Spirit Music Nashville in May of this year, the company has made quick impact with the formation of a JV with GRAMMY® nominated Platinum producer Derek Wells (also appointing Wells as Senior Director A&R Production); the signing Music Row's "Song of the Year" co-writer Jeremy Bussey; as well as the signings of Bobby Hamrick and Brinley Addington. Other recent successes by Spirit Music Nashville and Fluid Music Revolution include ASCAP's Song of the Year ("Body Like a Back Road" by Sam Hunt, Zach Crowell and Josh Osborne); SESAC's Song of the Year ("It Don't Hurt Like It Used To" by Billy Currington); CMA Song of the Year ("Blue Ain't Your Color" by Keith Urban) and CMA Album of the Year From a Room: Volume 1 by Chris Stapleton); and a publishing interest in ACM nominations for Song of the Year ("Whiskey & You" by Chris Stapleton); Single of the Year ("Broken Halos" by Chris Stapleton and "Drinkin' Problem" by Midland) and Songwriter of the Year (Josh Osborne).
Spirit Music Group and Spirit Music Nashville have had a string of signing successes and acquisitions over the past year. In January, Spirit Music Group executives Jon Singer and Ross Cameron formed Lyric Capital Group to take ownership of Spirit Music Group and secure a recapitalization of over $350 million. The capital raise allows Spirit to continue to build upon its already impressive legacy and community of renowned artists and songwriters. Now wholly-owned by the newly formed Lyric Capital Group, Spirit Music Group remains a strong, independent publisher.
ABOUT SPIRIT MUSIC:
Spirit Music Group, founded in 1995, is one of the world's leading independent music publishers, owning and/or managing more than 75,000 songs spanning seven decades and every musical genre. Spirit's portfolio consists of over 200 #1 Billboard hits and over 450 Top 10 songs.
Among its most notable songwriters and writer/artists are James Bay, John Barrett, Alan and Marilyn Bergman, Big Data, Marc Bolan, T Bone Burnett, Jonny Coffer, Zach Crowell, Rami Dawod, Henry Mancini, Matt & Kim, Johnny McDaid, The Marshall Tucker Band, Graham Nash, John Newman, Rick Nowels, David Paich, Doc Pomus, Frank Rogers, Boz Scaggs, Billy Squier, Pete Townshend, Gregg Wattenberg; and the breakthrough work of newer artists including Dagny and Tim Montana.
Spirit has earned a strong reputation as an aggressive royalty administrator and a peerless promoter of its songs into film, television and advertising productions as well as a wide range of new media. In recent years, Spirit has helped transform the publisher's role beyond royalty collection and song promotion to proactive career and legacy partnership by creating and executing marketing plans to revitalize its clients' songs and expand their brands.
Spirit Music Group is headquartered in New York with offices in London, Los Angeles, Nashville and the Netherlands. Spirit is a portfolio company of Lyric Capital Group, led by seasoned music executives Jon Singer and Ross Cameron.
For further information about Spirit Music Group, go to www.spiritmusicgroup.com.