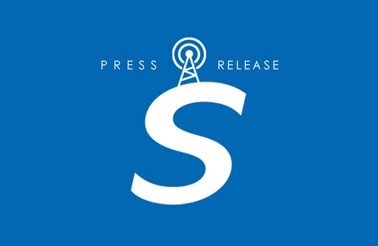 NEW YORK, NY (March 18, 2011) – Spirit Music and The Jim Henson Company, a long time leader in family entertainment, have entered into an unprecedented global, multi-year joint venture in which the companies will co-own and co-publish songs, scores, and soundtracks from Henson's future output of new film, television, and web-based programming. The Jim Henson Company will bring its internationally-known brand, talent, and resources to the collaboration and Spirit will contribute its well-respected expertise in the sourcing and strategic promotion of music. In addition, the parties have entered into a worldwide administration agreement whereby Spirit will administer and promote Henson's extensive back catalog.
The venture is unique in that, in addition to aggressively administering and re-purposing Henson's extensive song library and related master recordings, Spirit creative staff will have an active presence on the Henson Hollywood lot, working in a wide range of areas including helping to source songs, composers, and both rising and established artists for new projects, developing strategies to sell music from Henson properties via traditional music outlets and non-traditional retail channels, and contributing to the development of an overall digital sales strategy. In addition, Spirit affiliate companies around the world will contribute both music and marketing ideas for Henson projects debuting in their territories.      
The wide-ranging deals, announced jointly by The Jim Henson Company's President/COO Peter Schube and Spirit President Mark Fried, cover Henson's entire media library, including such acclaimed classic films as 'Labyrinth' and 'The Dark Crystal' and television series 'Fraggle Rock,' 'Farscape,' 'The Hoobs,' 'Mopatop's Shop,' 'Emmet Otter's Jugband Christmas,' 'Mother Goose Stories,' and 'The Wubbulous World Of Dr. Seuss.' Also included are 'Sid The Science Kid' and 'Dinosaur Train,' award-winning children's television series which debuted in 2008 and 2009, respectively, and have become top shows on PBSKIDS®.
In all, the deal encompasses a slate of theme songs, cues, and scores from more than 50 year's worth of feature films, television series, and webisodes reflecting thousands of hours of content.
Henson has been particularly prolific in recent years, yielding a busy slate of upcoming projects including a new feature film based on its wildly popular 'Fraggle Rock' franchise, another film re-telling of the classic Pinocchio story to be produced with Guillermo del Toro, and ongoing television and web productions, including 'Me And My Monsters' and 'Wilson & Ditch: Digging America.'
"Studios and music publishers have always been fairly arms length in their dealings, and for us, music publishing has historically been a largely passive business. Not anymore. We're looking forward to breaking the mold with Spirit, leveraging the broad and complementary expertise of our combined staffs to create a robust platform to market our music everywhere our fans are," said Schube.                  
Fried said, "As long time fans of virtually everything The Jim Henson Company has dreamed up these past five decades, we are thrilled to be welcomed to help devise and execute a comprehensive music strategy."  He continued, "This joint venture is a logical extension of the kind of close collaborative relationships we've had with supervisors, directors, and studios for many years and we're excited to see how much we can achieve working as insiders from the same playbook."