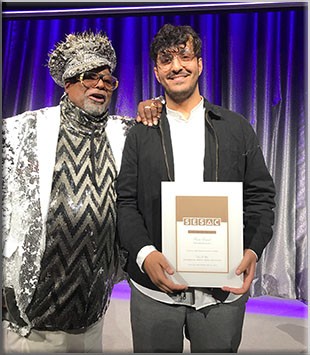 SESAC hosted its 21st annual Pop Awards at Cipriani 42nd Street on Thursday, April 13, with an event attended by the music industry's top artists, songwriters and publishers. Spirit Global writer Rami Dawod received an award for "You & Me" recorded by Marc E. Bassy featuring G-Eazy. Dawod is the co-writer and producer on the song, which was praised by music critics for its perfect summer vibe and helped Bassy reach his first and highest charted single on US pop charts.
Rami Dawod is one half of Swedish production collective/artist duo Jarami. The duo has just released a percussion-led new single "Know No Better" featuring Kanye West collaborator, Gizzle, which Zane Lowe debuted on Apple Beats 1 radio. Jarami also produced the two latest Frank Ocean singles "Chanel" and Biking".
Jarami are currently prepping for their first European tour which kicks off in Paris on May 17th.