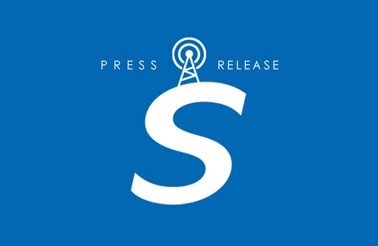 NEW YORK, NY (January 24, 2012) – Spirit Music is proud to announce the acquisition of Pete Townshend's interest in his entire song catalog, and a partnership with the legendary rocker in its global promotion. The landmark deal includes rights to five decades of music written for The Who, one of the most dynamic and influential rock bands of all time, and a series of acclaimed solo albums. The career-spanning collection includes more than 30 charted singles featuring such timeless and powerful songs as "Won't Get Fooled Again," "Behind Blue Eyes," "Pinball Wizard," "Baba O'Riley," "Who Are You," "You Better You Bet" and "Let My Love Open The Door" as well as groundbreaking rock operas "Tommy" and "Quadrophenia."
The historic deal was conceived and crafted over the last year by Townshend and Spirit CEO Mark Fried with the specific goal of fostering proactive collaboration between the artist, his management team (Trinifold), his record label (Universal Music Group), the original publisher of his earliest works (TRO) and Spirit's global marketing staff.
To underscore his commitment to making this breakthrough deal a success, Townshend has signed a multi-year consultancy agreement with Spirit which will see the parties work together on everything from traditional catalog promotion and film, television, advertising and new media licensing to exploring strategic brand partnerships with media and consumer product companies and developing musical stage shows and multimedia installations which shine a light on the power of the songs and the Townshend and The Who brands. 
The pact also includes a long-term publishing agreement for Townshend's future work, including new songs composed for potential solo and The Who releases as well as songs from "Floss," the artist's much-anticipated next musical dramatic project.
"The songs of Pete Townshend are the soundtrack of our lives. They've been a mirror to decades of cultural growth and change, challenging our sensibilities, inspiring engagement and forever redefining rock and roll song craft and musicianship. We're thrilled and humbled to have the opportunity to work closely with Pete in the care taking and promotion of his life's work, and to help inspire his future successes," said Fried. 
Pete Townshend said, "I am very excited about my new relationship with Mark Fried and his team at Spirit. I feel that my song catalog is at last consolidated with one guiding company, and I'm optimistic that Spirit will keep my music in the public mind. Further, the deal provides me with the resources to start all over again in my creative career – most songwriters don't get this kind of opportunity, a chance of creative renaissance. I am passionately committed to new projects for rock and for music theater and I can't imagine a better company with which to be building a new creative life for myself."
Bill Curbishley and Robert Rosenberg of Trinifold Management added, "We are delighted to be starting a long relationship with Mark and Spirit Music. We feel that they will be of great benefit to Pete's work both past and future, will focus not only on better known songs but also on the wealth of lesser known gems and prove to be an invaluable creative partner for Pete in his upcoming projects."
David Cunningham, Partner of Pegasus Capital Advisors, L.P. said, "The acquisition of the collective works of Pete Townshend marks a milestone in the evolution of Spirit, our music publishing partner. Winning the trust of one of rock's most innovative and influential icons is a complete validation of Spirit's long history of investing in iconic copyrights and partnering with their creators in promoting their legacies. We look forward to what should be a very exciting year for the company."
Townshend and Spirit are planning a busy 2012, focusing on reintroducing the deeper song catalog and building the Who brand in partnership with cutting edge directors, producers and tastemakers across the media landscape. Townshend continues to promote the personally curated "Quadrophenia-The Director's Cut" boxed set released late last year and is finishing a long-awaited autobiography set for release in September, both of which will be paired with media and licensing events developed by Spirit. A series of retrospectives for the Who's most celebrated albums are expected over the next two years leading up to a global celebration of the band's 50th anniversary in 2014. 
Pete Townshend is one of the most celebrated songwriters and musicians in rock and roll. As principal songwriter for The Who, Townshend helped define the sound of the mid-60's British rock scene with such explosive singles as "I Can't Explain," "My Generation," "I Can See For Miles" and "The Kids Are Alright." He was one of the originators of the 'concept album', first with "A Quick One" and then with "The Who Sell Out" – a wry observation on music in a commercialized culture. Townshend then took album-length storytelling to the extreme, producing the first rock operas, "Tommy" and "Quadrophenia" – both acclaimed works which spawned successful film and stage adaptations. Meantime, The Who – completed by the larger than life talents of Roger Daltrey, John Entwistle and Keith Moon – established itself as one of the hardest-working live acts in the world, performing incendiary (and infamously destructive) sets throughout Europe and North America – including historic stints at Monterrey Pop and Woodstock – winning legions of devoted fans. Returning to the studio in 1971, The Who produced "Who's Next", considered by fans and critics to be one of the greatest rock and roll albums of all time thanks to its thematic and musical innovations and some of Townshend's most enduring songs including "Won't Get Fooled Again," "Baba O'Riley" and "Going Mobile." The band's later albums saw Townshend writing more introspective pieces and exploring more varied instrumentation, setting the stage for a series of solo albums ranging from the lo-fi "Who Came First" to the emotionally raw "Empty Glass" (which spawned the ubiquitous pop gem "Let My Love Open The Door") to the dense think-piece "All The Best Cowboys" and conceptual radio play "Psychoderelict." 2006's "Endless Wire," the Who's 11th studio album, sailed into the Top 10 on release, demonstrating that Townshend's songs and Daltrey's soulful and soaring vocals remain as relevant this century as they were in the last.
In a career filled with milestones and accolades, several Townshend honors stand out including a Brit Lifetime Achievement Award in 1983, a Grammy and Tony award for "Tommy: The Musical" in 1993 and a Kennedy Center Honor in 2008. The Who received lifetime achievement awards from the British Phonographic Industry (BPI) in 1988 and from the Grammy Foundation in 2001 and they were inducted into the Rock And Roll Hall Of Fame in 1990.