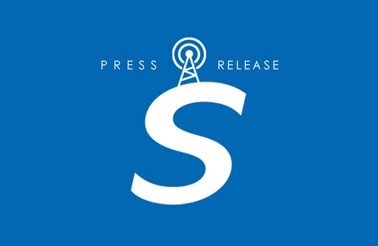 NEW YORK, NY (November 23, 2015) – Spirit Music Group has entered into an exclusive multi-year North American publishing deal with the estate of legendary songwriter Doc Pomus, as announced today by Mark Fried, President/CEO, Spirit Music Group.
The complete catalog deal, which spans five decades of work, includes such iconic hits as Elvis Presley's "Viva Las Vegas", Dion & The Belmonts' "A Teenager In Love", The Mystics "Hushabye", The Coasters "Youngblood" and Ray Charles' "Lonely Avenue."   
Mark Fried commented, "Though he worked in the company of the Brill Building-era's finest tunesmiths, Doc Pomus' songs stand out as some of the most evocative and powerful soul, blues and pop songs ever written.  We are honored to work with the Pomus family in shining new light on one of the great collections of standards and the man who wrote them."
Said Will Bratton, President of Pomus Songs, Inc., "After successfully managing the Doc Pomus catalog on my own for nearly twenty-five years, I felt it was time for a change.  Mark Fried and Pete Shane's boundless enthusiasm and deep knowledge of Doc's catalog and Spirit's successful history of getting film, television and advertising folks to pay greater and more deserved attention to the catalogs they represent are what attracted me most.  Doc's family and I also anticipate that the vibrant and innovative crew at Spirit will bring increased exposure and appreciation for Doc's story and legacy.  We now consider Spirit our partner and anticipate great success in the months and years ahead."
Pomus began his musical career as a blues singer in the late 1940's, recording sides for such labels as Chess, Apollo and Gotham.  By the late 50's, he had become a go-to lyricist who, with frequent collaborator Mort Shuman, found success penning such hits as "This Magic Moment", "Save The Last Dance For Me" and "Sweets For My Sweet" for The Drifters, "Little Sister", "Surrender" and "Viva Las Vegas" for Elvis, "A Teenager In Love" for Dion and "Turn Me Loose" for Fabian.  Pomus also co-wrote "Young Blood" for The Coasters and Presley's "She's Not You" with Jerry Leiber and Mike Stoller.  Pomus stayed active through the 70's and 80's, writing defining songs for B.B. King, Irma Thomas and Willy DeVille and enjoying a long and fruitful collaboration with New Orleans bluesman Dr. John.  Notably, he was a strong supporter of the local music scene in his native New York City and a role model and mentor to generations of young songwriters.  Over the course of fifty years, Pomus songs have been recorded by some of the biggest names in pop, rock, soul and blues including Jimi Hendrix, Bruce Springsteen, Van Morrison, Led Zeppelin, The Beach Boys, Dolly Parton, Z.Z. Top and Lou Reed.    
Pomus was inducted into both the Rock And Roll Hall Of Fame and the Songwriters Hall Of Fame in 1992. He received a Pioneer Award from the Rhythm & Blues Foundation in 1991.
ABOUT SPIRIT MUSIC:
Spirit Music Group, founded in 1995, is one of the world's leading independent music publishers, owning and/or managing more than 75,000 songs spanning seven decades and every musical genre. The company's repertoire reflects some of the most beloved songs and songwriters of all time, including hits by Frank Sinatra, Billie Holliday, Elvis Presley, Dion, Aretha Franklin, B.B. King, Santana, The Beach Boys, Barbra Streisand, Gladys Knight, Alice Cooper, Pure Prairie League, Chicago, Chaka Khan, Anita Baker, The Go-Go's, Madonna, Faith Hill, Tim McGraw, Mariah Carey, Jay-Z, Ricky Martin, Keith Urban, Usher, Dido, Jewel, Jason Aldean and Mary J. Blige; the complete catalogs of such iconic songwriters and writer/artists as Pete Townshend, Marc Bolan, Boz Scaggs, The Marshall Tucker Band, Toto, Billy Squier, Charles Mingus, Alan and Marilyn Bergman, Henry Mancini, T.Bone Burnett, Rick Nowels, C&C Music Factory; and the breakthrough work of such newer artists as Scissor Sisters, The Naked & Famous, Matt & Kim, Kodaline, San Cisco, Zooey Deschanel, Eric Paslay, Big Data and James Bay.
Spirit has earned a strong reputation as an aggressive royalty administrator and a peerless promoter of its songs into film, television and advertising productions as well as a wide range of new media. In recent years, Spirit has helped transform the publisher's role beyond royalty collection and song promotion to proactive career and legacy partnership by creating and executing marketing plans to revitalize its clients' songs and expand their brands.
Spirit Music Group is headquartered in New York with offices in London, Los Angeles, Nashville and the Netherlands. Spirit is a portfolio company of Pegasus Capital Advisors, the New York-based private equity fund manager that has been providing creative capital and strategic solutions to growth companies since 1996.
###
Spirit Music Group Media Contact:
Black Market Creative
Heather Glenn
310.765.1927 x707
hglenn@blackmarketcreative.com