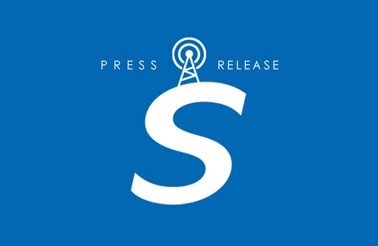 NASHVILLE, TN (July 8, 2014) – Spirit Music Group announced today the acquisition of Cal IV Entertainment, the established and successful Nashville-based independent music publisher, production, and artist management company. Part of Spirit's aggressive global expansion plan, the acquisition marks Spirit's first official presence on Music Row. Spirit will assume the Cal IV Nashville offices with Cal IV head Daniel Hill becoming President of Spirit Music Nashville, Billy Lynn becoming VP of Creative, as well as other existing Cal IV staff remaining with the company. Daniel Hill will report to Spirit Chairman David Renzer.
"The acquisition of Cal IV represents a 'trifecta' for Spirit — adding great catalog including important pop and country copyrights, hot writers and artists, and an incredible staff lead by successful veterans Daniel Hill and Billy Lynn — to build upon an incredibly solid foundation. We couldn't be more excited about this significant step for Spirit as we accelerate the company's growth," said Spirit Chairman David Renzer.
Through the deal, Spirit becomes the publisher of an active roster that includes fast rising songwriter/artist Eric Paslay, who is not only a successful artist with two hit singles on the country charts, but has written "Barefoot Blue Jean Night" performed by Jake Owen, "Even If It Breaks Your Heart" performed by the Eli Young Band, "Rewind" performed by Rascal Flatts, "Angel Eyes" performed by Love And Theft, and "It Ain't Pretty" performed by Lady Antebellum. Other writers signed to Cal IV include Jim Collins, Rose Falcon and Matt Singleton, and Eric Knutson and Britanny Taylor of up-and-coming vocal trio Triple Run. In addition, Spirit acquires the publishing rights to a catalog of 25 number one copyrights and numerous top ten singles including such hits as Faith Hill's "Breathe", Keith Urban's "Stupid Boy", Tim McGraw's "Watch The Wind Blow By", and Jason Aldean's "Big Green Tractor", as well as an extensive catalog of songs by former Cal IV writers such as Dave Berg (Billboard's 2007 Country Songwriter of the Year, NSAI's 2007 Songwriter of the Year, ASCAP's 2008 Country Songwriter of the Year), Jim McBride, Odie Blackmon, Marla Cannon-Goodman, Trent Tomlinson, Holly Lamar, Georgia Middleman (Blue Sky Riders with Kenny Loggins and Gary Burr) and Ted Russell Kamp (Shooter Jennings), among many others.
"I am proud of what we have accomplished over the last fourteen years at Cal IV and am very grateful to Cal, III and Cal, Jr. for their generous support. I am thrilled to be able to continue to build upon their legacy and our considerable momentum as Spirit Music Nashville," added Daniel Hill. "Spirit and Cal IV are kindred companies and the fit between the two could not be better. Joining forces with Spirit Music will create synergies that individually we could not attain, and will enable us to take the catalog and our songwriters to a whole new level of success."
"Nashville is one of the most vibrant, diverse, fast-growing music towns on the planet. We're thrilled to have found partners in Daniel and Billy who, like us, put their songwriters first and are ready to do whatever's necessary to further their careers. We look forward to helping the new Nashville team expand the reach of their songs and writers across genres, territories, and traditional and new media," stated Spirit President/CEO Mark Fried.
Along with the publishing operation, Spirit assumes ownership of Cal IV's wholly-owned subsidiary Fore Artists, an artist management company overseen by industry veteran Dan Harrell. Fore Artists provides the means to guide the careers of Cal IV talent, exploit its master recording assets, and participate in alternative revenue streams that traditionally have not been available to music publishers. Recent success includes Fore's flagship artist Eric Paslay, who scored his first number one hit single as an artist with "Friday Night" earlier this year.