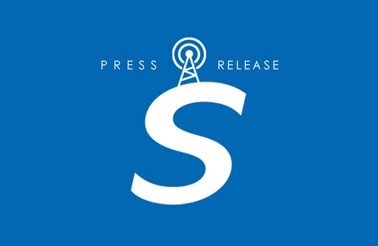 New York, NY (November 21, 2019) – Spirit Music Group, one of the world's leading global independent music publishing companies, today announced it has acquired the majority of the catalog of singer/songwriter Ingrid Michaelson.
The acquisition includes Michaelson's publishing and master recordings, the latter of which were originally owned by her. Ingrid Michaelson's songs are ideal for synch and have attracted wide exposure and hundreds of high-profile placements in shows including "Grey's Anatomy" and "One Tree Hill," to name a few.
"Ingrid is an incredibly talented and versatile artist and songwriter. In talking with Ingrid and her manager, Lynn Grossman, we developed a strong relationship and knew that Spirit was the right home to protect and nurture Ingrid's songs. A major factor in Spirit's success with these types of deals is going beyond merely acquiring copyrights and making a commitment to be a proactive partner in the long-term career of the writer," said Jon Singer, Chairman, Spirit Music Group.
"After speaking with Jon and understanding his collaborative approach, I felt comfortable that my work would be in good hands," shared Ingrid Michaelson.
"Jon, Gary and the team at Spirit really made an impression on us with their approach, earnest curiosity and appreciation of Ingrid's vision," said Lynn Grossman, management for Ingrid Michaelson and owner of Secret Road. "As Ingrid brings her creative vision to new mediums, including writing music and lyrics for the Broadway adaptation of The Notebook as well as writing for film, it's great to know that Spirit will be adding to that momentum by targeting unique and impactful opportunities for her catalog."
"The entire synch team here at Spirit Music Group, along with our network of sub-publishers worldwide, are thrilled to have the opportunity to continue to build upon the impressive legacy of placements in audio visual that Ingrid's stellar catalog has enjoyed over the years. The added fact that we have the catalog as a one-stop in most cases gives us the advantage of seamless, timely deal-making which is an essential ingredient to success in the very fast paced environment of Film/TV music placement," said Gary Miller, Senior Vice President, Creative Services, Spirit Music Group.
Spirit's acquisition of Michaelson's 12-year catalog of songs features the hits "The Way I Am," "Be OK," "You and I," and "Girls Chase Boys," as well as six albums and two EPs, including Girls & Boys (2006), Be OK (2008), Everybody (2009), Human Again (2012), Lights Out (2014), Alter Egos (2017) and Snowfall (2017).
Though agreements encompassing both master recordings and publishing rights are rare, this is not the first time that Spirit has done such deals. The company also represents both the master and publishing for a portion of the catalog for T.Rex via Marc Bolan.
Spirit Music Group have had a string of acquisitions and signing successes over the past year. In January, Spirit Music Group executives Jon Singer and Ross Cameron formed Lyric Capital Group to take ownership of Spirit Music Group and secure a recapitalization of over $350 million. The capital raise allows Spirit to continue to build upon its already impressive legacy and community of renowned artists and songwriters. Now wholly-owned by the newly formed Lyric Capital Group, Spirit Music Group remains a strong, independent publisher.
ABOUT SPIRIT MUSIC:
Spirit Music Group, founded in 1995, is one of the world's leading independent music publishers, owning and/or managing more than 75,000 songs spanning seven decades and every musical genre. Spirit's portfolio consists of over 200 #1 Billboard hits and over 450 Top 10 songs.
Among its most notable songwriters and writer/artists are Ingrid Michaelson, James Bay, John Barrett, Alan and Marilyn Bergman, Big Data, Marc Bolan, T Bone Burnett, Jonny Coffer, Zach Crowell, Rami Dawod, David Garcia, Ingrid Michaelson, Henry Mancini, Matt & Kim, Johnny McDaid, The Marshall Tucker Band, Graham Nash, John Newman, Rick Nowels, David Paich, Doc Pomus, Frank Rogers, Boz Scaggs, Billy Squier, Pete Townshend, Gregg Wattenberg; and the breakthrough work of newer artists including Dagny and Tim Montana.
Spirit has earned a strong reputation as an aggressive royalty administrator and a peerless promoter of its songs into film, television and advertising productions as well as a wide range of new media. In recent years, Spirit has helped transform the publisher's role beyond royalty collection and song promotion to proactive career and legacy partnership by creating and executing marketing plans to revitalize its clients' songs and expand their brands.
Spirit Music Group is headquartered in New York with offices in London, Los Angeles, Nashville and the Netherlands. Spirit is a portfolio company of Lyric Capital Group, led by seasoned music executives Jon Singer and Ross Cameron.
For further information about Spirit Music Group, go to www.spiritmusicgroup.com.