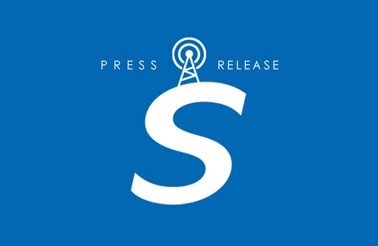 NEW YORK, NY (August 15, 2011) – Less than two years after acquiring a 60% interest in the publishing companies owned by James William Guercio, we're proud to announce the acquisition of the rest of the legendary producer's publishing rights – a transaction motivated by Spirit's success in promoting and revitalizing catalog songs and Guercio's Caribou brand.
The landmark song catalog includes a decade's worth of music recorded by Chicago through the 1970s, a prolific period during which the famed rock band released 11 albums and charted 24 Top 40 hits, including "Does Anybody Really Know What Time It Is," "Colour My World," "Saturday In The Park," " Make Me Smile," "Just You 'N' Me," "(I've Been) Searchin' So Long," and "If You Leave Me Now." The Chicago catalog has already proven fertile ground for samples, most recently the global Pitbull smash "I Know You Want Me (Calle Ocho)," which samples "Street Player," an album cut from 1979's 'Chicago XIII.'
Also included in the deal is the breakthrough mid-'60s work of another Guercio discovery, rock quintet The Buckinghams, who topped the charts with "Kind of A Drag," "Don't You Care," "Hey Baby (They're Playing Our Song)," and "Susan," as well as several mid-'70s hits by seminal funk band Rufus, including "Close The Door," "Everlasting Love," and the much sampled "Hollywood."
Additionally, the Spirit companies will continue to own and manage a significant stake in Guercio's producer royalties for the classic Chicago and Buckinghams releases as well as Blood Sweat & Tears' eponymous 1969 breakthrough album, which featured the standards "You've Made Me So Very Happy," "And When I Die," and "Spinning Wheel."
Since inking the initial deal in September 2009, the independent publisher's creative staff have delivered on a broad marketing plan designed to revitalize both songs and original recordings, strategically pitching and licensing catalog songs into a wide range of media including Miramax's feature 'The Switch,' trailers for Universal's 'Couple's Retreat' and Dreamworks' 'Puss N Boots,' network television shows 'C.S.I. Miami,' 'Bones,' 'Rules Of Engagement,' 'Fringe,' 'Outsourced,' 'Ugly Betty,' 'American Dad,' 'The Cleveland Show,' and 'So You Think You Can Dance,' network branding campaigns for ABC and FOX, a national advertising campaign for Nestle Crunch, and such popular video games as 'Rock Band 3,' 'DJ Hero 2,' 'Singstar,' and 'Dance Central.'
The company's overseas staff have similarly given Guercio songs a higher profile via placements in a Volkswagen ad in Australia, a Mitsubishi ad in Japan, and feature films in Germany, Norway, and Scandinavia.
In addition to aggressively promoting the song catalogs of the various bands Guercio helped found, shape, and produce, Spirit has been working with the still-active producer in telling the story of the Caribou Ranch recording studio, a sonically and environmentally unique facility he built on more than 4,000 acres in Colorado's Rocky Mountains that attracted a who's-who of rock, country, and jazz music royalty through the 1970s and '80s.
In addition to five multi-platinum albums by Chicago, the studio gave birth to such acclaimed projects as Stephen Stills's 'Manassas,' Earth Wind & Fire's 'That's The Way Of The World,' Supertramp's 'Even In The Quietest Moments,' Nitty Gritty Dirt Band's 'Stars & Stripes Forever,' Return To Forever's 'Romantic Warrior,' and Elton John classics 'Caribou' (named for the ranch and studio), 'Captain Fantastic & The Brown Dirt Cowboy,' and 'Rock Of The Westies.'
Over the last year, Spirit has worked with Guercio in the launch of a digital radio station, broadcasting music and interviews recalling the studio's heyday, the staging of concerts featuring classic Caribou artists and younger musicians they've influenced, and a number of potential film projects involving Caribou artists.
"We've been honored to work closely with Jim Guercio these past couple of years, and have the chance to collaborate with him in bringing his music and his story back to the forefront of pop culture," said Spirit Music Group President/CEO Mark Fried. "We look forward to an even greater commitment in the months and years ahead as we dive into projects which will highlight the breadth and depth of the breakthrough music which came out of the creative oasis that was Caribou studio."
Jim Guercio added, "The global team at Spirit did exactly what they'd promised – they hit the ground running, got our songs back out there and have already raised our profile tremendously. I'm thrilled that Mark Fried and the Spirit team are now care taking and promoting our entire legacy and can't wait to see what comes next."