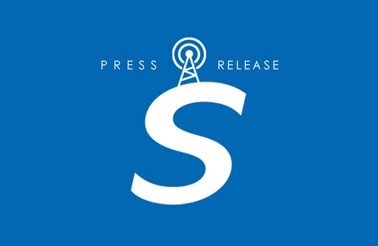 NEW YORK, NY (September 29, 2016) – Spirit Music Group has continued its aggressive series of signings and global expansion by striking a long-term strategic administration and co-publishing deal with the music publishing division of UK powerhouse Global Entertainment as announced today by David Renzer, Chairman, Spirit Music Group and Ashley Tabor, Founder & Executive President, Global. The deals will encompass the Global music publishing catalogs in the US, UK and Canada.
Together, Spirit and Global Entertainment will focus on maximizing creative and administration opportunities for Global's songwriters and their catalog of copyrights. As part of the deal, Spirit will work with the full Global music publishing catalog, which features a number of globally successful artists and songwriters, including Ellie Goulding, Corine Bailey Rae, Jungle, The Script, LMFAO, The Vaccines, The Vamps, The Horrors, Coin, Mike Taylor, writer and producer Jeff Gitelman, Dawin, and Jarami, to name a few.
The deals include such top hits as: "Superheroes" by The Script; "I Need Your Love" and "Outside" by Calvin Harris featuring Ellie Goulding; "Party Rock Anthem" and "Sexy And I Know It" recorded by LMGFAO; "Busy Earnin'" by Jungle; "Love Me Again" by John Newman; "Hey Baby" by No Doubt (via Rodney Price); and "Lights," "Anything Could Happen" and "Burn" by Ellie Goulding.
"We're so honored that Global has chosen Spirit as their partner for this important deal and we look forward to working closely with Ashley and his team to ensure that Global's writers and catalog are well taken care of.  The deal also fits well into Spirit's aggressive growth in the UK market (on the heels of our deals with B-Unique and Polar Patrol) as well as continuing Spirit's strong growth in North America," said David Renzer.
"Global's music publishing divisions is longstanding and we're very proud of its heritage, our artists and writers.  We're delighted to have partnered with David Renzer and the team at Spirit Music Group, who set the bar for creativity and service.  Spirit's international reach, creative strength and administrative platforms make them an incredible music publishing partner for Global," said Ashley Tabor.
London-based media and entertainment group, Global encompasses Global Entertainment  a multifaceted "360" styled content company created by Global founder/executive president Ashley Tabor, that includes touring, label, publishing, artist management, branding/sponsorships and marketing divisions with offices in Los Angeles and London. Global Radio is the UK's largest commercial radio company, with national stations in every genre including the three biggest commercial radio stations in the UK – Heart, Capital and Smooth.  With other huge stations such as Classic FM, Gold, LBC, Capital XTRA and Gold in the family, Global's radio brands reach a total of over 30 million people every week.
The deal with Global marks the latest in Spirit's aggressive series of signings and catalog acquisitions. Late last year, Spirit acquired B-Unique and opened a London-based office, Spirit B-Unique UK, bringing into it's fold high-profile artists John Newman and James Bay among others. In January, Spirit announced a multifaceted deal to acquire Frank Rogers' interest in the Sea Gayle Catalog and established Spirit Fluid in Nashville, a JV with Rogers. It launched Spirit Music Latino in March of this year, partnering with successful Latin music label and publisher, Sunflower Entertainment Group. The company also acquired Polar Patrol Publishing in May of this year bringing with it songs written by Snow Patrol, Belle and Sebastian and Ed Sheeran co-writer Johnny McDaid. Spirit also recently acquired Nashville-based independent music publisher, production, and artist management company Cal IV Entertainment, which brought top country writers, artists, and staff into the fold along with 25 number one country copyrights and top ten singles. This was followed by the acquisition of the StyleSonic catalog, bringing another four No. 1 country hits to its portfolio as well as over fifteen Top 20 country songs spanning the last decade. Spirit's aggressive expansion plans also led to the recent acquisition of leading contemporary Christian catalog West Main Music and the acquisition of a portion of the catalog of Jason Ingram, one of Christian music's most accomplished songwriters. Recent signings by the company include the catalog of legendary Henry Mancini; Grammy-winning artist Loudon Wainwright III; an exclusive North American publishing agreement for the song catalog of 13x Grammy winner T Bone Burnett; a global deal with Joe Walsh (encompassing his entire solo output, all of work with The Eagles, and new compositions); and the acquisition of the co-published catalog of Nashville hit-maker Josh Osborne (including nine No. 1 hits). In addition, Spirit recently concluded a North American distribution agreement with Caroline for both current and future masters that the company controls, which includes records by T. Rex.
ABOUT SPIRIT MUSIC:
Spirit Music Group, founded in 1995, is one of the world's leading independent music publishers, owning and/or managing more than 75,000 songs spanning seven decades and every musical genre. The company's repertoire reflects some of the most beloved songs and songwriters of all time, including hits by Frank Sinatra, Billie Holiday, Elvis Presley, Dion, Aretha Franklin, B.B. King, Santana, The Beach Boys, Barbra Streisand, Gladys Knight, Alice Cooper, Pure Prairie League, Chicago, Crosby, Stills & Nash, The Eagles, Brad Paisley, Chaka Khan, Anita Baker, The Go-Go's, Madonna, Faith Hill, Tim McGraw, Mariah Carey, Jay-Z, Ricky Martin, Keith Urban, Usher, Dido, Jewel, Jason Aldean and Mary J. Blige; the complete catalogs of such iconic songwriters and writer/artists as Pete Townshend, Marc Bolan, Boz Scaggs, The Marshall Tucker Band, Toto, Billy Squier, Graham Nash, Joe Walsh, Charles Mingus, Alan and Marilyn Bergman, Henry Mancini, T.Bone Burnett, Rick Nowels, C&C Music Factory; and the breakthrough work of such newer artists as James Bay, John Newman, Chris Stapleton, Sam Hunt, Scissor Sisters, The Naked & Famous, Matt & Kim, Kodaline, Zooey Deschanel, Eric Paslay, and Big Data.
Spirit has earned a strong reputation as an aggressive royalty administrator and a peerless promoter of its songs into film, television and advertising productions as well as a wide range of new media. In recent years, Spirit has helped transform the publisher's role beyond royalty collection and song promotion to proactive career and legacy partnership by creating and executing marketing plans to revitalize its clients' songs and expand their brands.
Spirit Music Group is headquartered in New York with offices in London, Los Angeles, Nashville and the Netherlands. Spirit is a portfolio company of Pegasus Capital Advisors, the New York-based private equity fund manager that has been providing creative capital and strategic solutions to growth companies since 1996.
###
Spirit Music Group Media Contact:
Black Market Creative
Heather Glenn
310.765.1927 x707
hglenn@blackmarketcreative.com