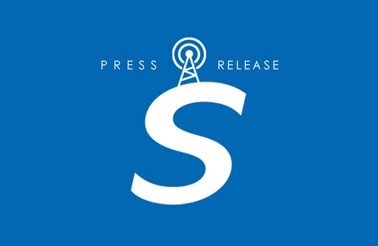 Spirit Music Group appoints former UMG exec Joe Borrino to leadership role
New York, NY (April 18, 2019) – Spirit Music Group, one of the world's leading global independent music publishing companies, has appointed Joe Borrino as Chief Operating Officer/Chief Financial Officer. Borrino will be responsible for overseeing all aspects of Spirit Music Group's financial and operational activities worldwide and will be based out of the company's New York headquarters.
"I have known Joe for over twenty years dating back to our days at Island Records and I'm confident he is the right person to lead Spirit in this next and most exciting chapter. He is a true professional with a well-rounded background and a wealth of experience on both the label and publishing sides of the business. Joe's experience speaks for itself and we are thrilled he chose Spirit as his new home for years to come," said Jon Singer, Chairman, Spirit Music Group.
"I think Spirit Music Group is one of the most exciting companies in music right now. The recent recapitalization has empowered management to lay out an aggressive and innovative strategy to position Spirit Music Group as the preeminent music publishing powerhouse, and I look forward to working with Jon, Ross Cameron, and the world class team assembled to execute the vision," said Borrino.
Joe Borrino is a highly successful, results-driven accounting, finance and operations executive with progressive experience in stable and entrepreneurial global companies. During an 18-year tenure at Universal Music Group, he held various roles including CFO of the Island/Def Jam Music Group during the height of the company's success with such artists as Bon Jovi, The Killers, Justin Bieber, Kanye West, Fall Out Boy and Rihanna. Borrino was then recruited by Chairman Shawn "Jay Z" Carter to help launch Jay Z's Roc Nation, where he was an integral part of the management team building the company for six and half years as CFO. He helped develop the Roc Nation Sports agency in partnership with CAA, which launched a successful boxing division that produced championship matches,and was a member of the development team that created the annual Made in America music festival. In addition to his work at Roc Nation, Borrino was a board member for various artist management companies which included Nick Jonas, Demi Lovato, Calvin Harris, Thomas Rhett and Maroon 5. Most recently, Borrino served as CFO of Avex International prior to joining Spirit, where he led the development of the company's US presence as an extension of its successful entertainment conglomerate in Tokyo.
Borrino's appointment comes during a period of great momentum for the company. In January, Spirit Music Group executives Jon Singer and Ross Cameron formed Lyric Capital Group to take ownership of Spirit Music Group and secure a recapitalization of over $350 million. The capital raise allows Spirit to continue to build upon its already impressive legacy and community of renowned artists and songwriters. Now wholly-owned by the newly formed Lyric Capital Group, Spirit Music Group remains a strong, independent publisher.
ABOUT SPIRIT MUSIC:
Spirit Music Group, founded in 1995, is one of the world's leading independent music publishers, owning and/or managing more than 75,000 songs spanning seven decades and every musical genre. Spirit's portfolio consists of over 200 #1 Billboard hits and over 450 Top 10 songs.
Among its most notable songwriters and writer/artists are James Bay, John Barrett, Alan and Marilyn Bergman, Big Data, Marc Bolan, T Bone Burnett, Jonny Coffer, Zach Crowell, Rami Dawod, Henry Mancini, Matt & Kim, Johnny McDaid, The Marshall Tucker Band, Graham Nash, John Newman, Rick Nowels, David Paich, Doc Pomus, Frank Rogers, Boz Scaggs, Billy Squier, Pete Townshend, Gregg Wattenberg; and the breakthrough work of newer artists including Dagny and Tim Montana.
Spirit has earned a strong reputation as an aggressive royalty administrator and a peerless promoter of its songs into film, television and advertising productions as well as a wide range of new media. In recent years, Spirit has helped transform the publisher's role beyond royalty collection and song promotion to proactive career and legacy partnership by creating and executing marketing plans to revitalize its clients' songs and expand their brands.
Spirit Music Group is headquartered in New York with offices in London, Los Angeles, Nashville and the Netherlands. Spirit is a portfolio company of Lyric Capital Group, led by seasoned music executives Jon Singer and Ross Cameron.
For further information about Spirit Music Group, go to www.spiritmusicgroup.com.