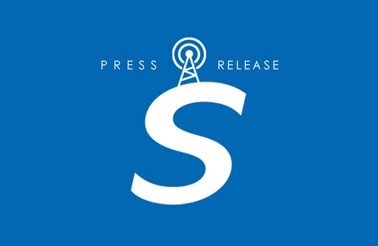 Spirit Music Group Appoints Frank Rogers As CEO, Spirit Music Nashville
New York, NY (May 2, 2019) – Spirit Music Group, one of the world's leading global independent music publishing companies, has appointed Frank Rogers to Chief Executive Officer, Spirit Music Nashville. Rogers will be responsible for overseeing all aspects of Spirit Music Nashville's creative and operational activities.
"Frank Rogers is a rare talent — from his ability to produce and write #1 hits to his amazing business acumen," said Jon Singer, Chairman, Spirit Music Group. "Frank has a vision for Spirit Music Nashville and I have no doubt he will execute on that vision and exceed expectations. We are fortunate to have Frank lead our talented writers and staff in this next chapter. I also want to thank Daniel Hill for all of his years of service and have the utmost respect for him."
"I am excited to have the opportunity to lead the talented staff and roster at Spirit Music Nashville," said Frank Rogers. "The entire Spirit Music Group team has been wonderful partners for myself and Fluid Music Revolution. I look forward to continuing to build something special with both the Spirit and Fluid teams."
"Songwriters and songs are my passion and I am honored and grateful to have worked alongside some of the best at Spirit," said Daniel Hill who will be leaving the company. "I am proud of the Spirit team and our many accomplishments, and I look forward to even more successes for us all."
Frank Rogers is a multi-platinum producer and songwriter who has won Music Row's Producer of the Year award four times and Billboard's #1 Hot Country Producer Award from 2006 – 2010. His work to date has resulted in thirteen Country Music Association award nominations, including a win for Album of the Year for Time Well Wasted with Brad Paisley. Rogers has credits with Trace Adkins, Brad Paisley, Josh Turner, Darius Rucker, Phil Vassar, Darryl Worley, and Scotty McCreery to name a few and he has also received five Academy of Country Music awards.   
Rogers has also co-written a slew of #1 songs, including "I'm Gonna Miss Her (The Fishin' Song)" by Brad Paisley; "Alright" and "This" by Darius Rucker; "Five More Minutes" and "This Is It" by Scotty McCreery; and "Backroad Song" by Granger Smith.
Rogers moved to Nashville in 1990 and got his Music Business degree from Belmont University where he met friend and future collaborator Brad Paisley. Rogers then worked for EMI Nashville Production and opened up respected Nashville indie publisher Sea Gayle Music with Paisley and Chris DuBois.
In 2016, Spirit Music Group formed a multi-facted deal with Frank Rogers and together established Fluid Music Revolution. Through the agreement, Spirit acquired Rogers' one third interest in certain copyrights of the respected Sea Gayle Music. The deal also leveraged Rogers' considerable executive abilities and creative talent. Spirit's venture with Rogers, empowered him to bring new artists, producers, and writers to the company. He also joined Spirit's roster as a songwriter, and the company exclusively administers all of his new compositions worldwide.
In addition to its deal with Rogers, Spirit's deals in the country music landscape have included a deal with Zach Crowell that included the acquisition of his I Love Pizza Music catalog, which features many iconic #1 hits. Spirit also formed a co-publishing venture with Crowell along with Ashley Gorley's Tape Room Music that encompasses Crowell's future compositions. Spirit also struck a deal with GRAMMY®-winning Nashville songwriter Josh Osborne to acquire his co-published catalog which features 500 songs, including nine #1 hits. Spirit Music Nashville and Fluid Music Revolution also completed deals with Justin Adams, Derek George, Jason Lehning, Monty Criswell, Kyle Rife, Erik Belz, Marcus Hummon, Palmer Lee, Mike Fiorentino, Phillip White, and SESAC Songwriter of the Year Cary Barlowe. The company also acquired the successful Nashville-based independent music publisher, production, and artist management company Cal IV Entertainment, which brought top country writers, artists, and staff into the fold along with 25 number one country copyrights and top ten singles. Spirit also acquired the StyleSonic catalog, bringing another four No. 1 country hits to its portfolio as well as over fifteen Top 20 country songs spanning the last decade.
Recent successes by Spirit Music Nashville and Fluid Music Revolution include a publishing interest in ASCAP's Song of the Year ("Body Like a Back Road" by Sam Hunt, Zach Crowell and Josh Osborne); SESAC's Song of the Year ("It Don't Hurt Like It Used To" by Billy Currington); CMA Song of the Year ("Blue Ain't Your Color" by Keith Urban) and CMA Album of the Year From a Room: Volume 1 by Chris Stapleton); and a publishing interest in ACM nominations for Song of the Year ("Whiskey & You" by Chris Stapleton); Single of the Year ("Broken Halos" by Chris Stapleton and "Drinkin' Problem" by Midland) and Songwriter of the Year (Josh Osborne).
Rogers' appointment comes during a period of great momentum for the company. In January, Spirit Music Group executives Jon Singer and Ross Cameron formed Lyric Capital Group to take ownership of Spirit Music Group and secure a recapitalization of over $350 million. The capital raise allows Spirit to continue to build upon its already impressive legacy and community of renowned artists and songwriters. Now wholly-owned by the newly formed Lyric Capital Group, Spirit Music Group remains a strong, independent publisher.
ABOUT SPIRIT MUSIC:
Spirit Music Group, founded in 1995, is one of the world's leading independent music publishers, owning and/or managing more than 75,000 songs spanning seven decades and every musical genre. Spirit's portfolio consists of over 200 #1 Billboard hits and over 450 Top 10 songs.
Among its most notable songwriters and writer/artists are James Bay, John Barrett, Alan and Marilyn Bergman, Big Data, Marc Bolan, T Bone Burnett, Jonny Coffer, Zach Crowell, Rami Dawod, Henry Mancini, Matt & Kim, Johnny McDaid, The Marshall Tucker Band, Graham Nash, John Newman, Rick Nowels, David Paich, Doc Pomus, Frank Rogers, Boz Scaggs, Billy Squier, Pete Townshend, Gregg Wattenberg; and the breakthrough work of newer artists including Dagny and Tim Montana. 
Spirit has earned a strong reputation as an aggressive royalty administrator and a peerless promoter of its songs into film, television and advertising productions as well as a wide range of new media. In recent years, Spirit has helped transform the publisher's role beyond royalty collection and song promotion to proactive career and legacy partnership by creating and executing marketing plans to revitalize its clients' songs and expand their brands.
Spirit Music Group is headquartered in New York with offices in London, Los Angeles, Nashville and the Netherlands. Spirit is a portfolio company of Lyric Capital Group, led by seasoned music executives Jon Singer and Ross Cameron.
For further information about Spirit Music Group, go to www.spiritmusicgroup.com.