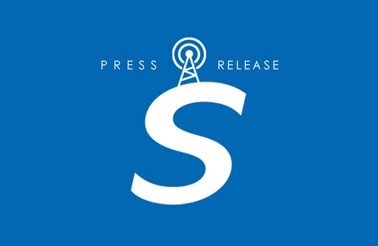 Los Angeles, CA  – Spirit Music Group has appointed Gary Miller to Senior Vice President, Creative Services, Spirit Music Group, as announced today by David Renzer, Chairman & CEO, Spirit Music Group, and Jon Singer, COO/CFO, Spirit Music Group.
Miller will be based in the company's Los Angeles office and will report jointly to Renzer and Singer. He will be responsible for leading the company's synch efforts to create opportunities for Spirit's writers by placing songs in upcoming film, television and advertising opportunities.
"Now more than ever, the income generated by synch placements are a crucial revenue stream for songwriters, so building the best synch team possible to provide the most opportunities for Spirit's songwriters is very important for us. To that end, Gary is the ideal choice to lead our synch team, and his work will add considerable value for our songwriters," said David Renzer.
"Over the past few years, Spirit has been pursuing an aggressive global growth plan that's generated a lot of results for the company and for our songwriters. That success starts with people – a business can't reach its goals without having the right team in place, and Gary is a talented, experienced executive who will be a key contributor in helping Spirit and its songwriters reach new heights," said Jon Singer.
"I am excited to join such a great sync team, which, many on the team I have known for years, and look forward to working with and on behalf of an amazing catalog of music and roster of writers. David, Jon, and the rest of Spirit's executive team have a great vision for the future of the company and I am honored to have the opportunity to be a part of Spirit Music Group's continued growth and success," said Gary Miller.
Prior to joining Spirit, Miller worked at Universal Music Publishing Group for 18 years, first as Vice President, Film & TV Music, Clearance and Licensing before being named Vice President, Film & TV Music, Creative in 2007. While there, he was responsible for overseeing the music clearance and licensing operations for the company during a period of exponential growth through signings and acquisitions, and he was also instrumental in the design and development of the company's licensing system.
His career working with the majors began in 1993 for what was then MCA Music Publishing as the Manager Of Film & TV Music Clearance.  Following that early experience, he did a two year stint at PolyGram Film and TV as Director of Music Clearance and Creative, then returned to Universal in 1999 as Senior Director overseeing the clearance and licensing operation for the newly merged MCA and PolyGram Music Publishing catalogs. He was promoted to VP in 2000 and spent the next 7 years in that role during the company's exponential growth involving its acquisitions of Rondor Music and BMG Music Publishing. In 2008 Miller had the opportunity to move into a creative role and began working Universal's roster and catalog in the areas of TV, Film, Video Games, Advertising and Merchandise. Over the course of his career he has seen the Film & TV Music world from nearly every angle whether it be as an independent clearance executive to working within the major label and publishing end of the Film/TV music business.
To date, Miller has placed music in virtually all media with nearly all major studios including Sony Pictures, Universal Pictures, 20th Century Fox, Warner Brothers and Lionsgate, as well as in videogames with EA, Sony Computer Entertainment and Activision-Blizzard, to name but a few.
Beyond his work in the Film/TV music world, he is also responsible for signing Grammy Award winning songwriters Ian Axel and Chad Vaccarino of A Great Big World to UMPG and was instrumental in UMPG's signing of The Record Company.
Miller received his BA in Entertainment Management from University of the Pacific. 
ABOUT SPIRIT MUSIC:
Spirit Music Group, founded in 1995, is one of the world's leading independent music publishers, owning and/or managing more than 75,000 songs spanning seven decades and every musical genre. The company's repertoire reflects some of the most beloved songs and songwriters of all time, including hits by Frank Sinatra, Billie Holiday, Elvis Presley, Dion, Aretha Franklin, B.B. King, Santana, The Beach Boys, Barbra Streisand, Gladys Knight, Alice Cooper, Pure Prairie League, Chicago, Crosby, Stills & Nash, The Eagles, Brad Paisley, Chaka Khan, Anita Baker, The Go-Go's, Madonna, Faith Hill, Tim McGraw, Mariah Carey, Jay-Z, Ricky Martin, Keith Urban, Usher, Dido, Jewel, Jason Aldean and Mary J. Blige; the complete catalogs of such iconic songwriters and writer/artists as Pete Townshend, Marc Bolan, Boz Scaggs, The Marshall Tucker Band, Toto, Billy Squier, Graham Nash, Joe Walsh, Charles Mingus, Alan and Marilyn Bergman, Henry Mancini, T.Bone Burnett, Rick Nowels, C&C Music Factory; and the breakthrough work of such newer artists as James Bay, John Newman, Chris Stapleton, Sam Hunt, Scissor Sisters, Matt & Kim, Kodaline, Zooey Deschanel, Eric Paslay, and Big Data.
Spirit has earned a strong reputation as an aggressive royalty administrator and a peerless promoter of its songs into film, television and advertising productions as well as a wide range of new media. In recent years, Spirit has helped transform the publisher's role beyond royalty collection and song promotion to proactive career and legacy partnership by creating and executing marketing plans to revitalize its clients' songs and expand their brands.
Spirit Music Group is headquartered in New York with offices in London, Los Angeles, Nashville and the Netherlands. Spirit is a portfolio company of Pegasus Capital Advisors, the New York-based private equity fund manager that has been providing creative capital and strategic solutions to growth companies since 1996.