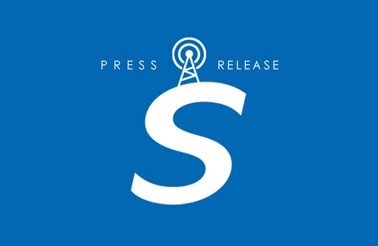 NEW YORK, NY (October 15, 2015) – As part of its continued focus on international growth, Spirit Music Group has appointed highly experienced music executive Rak Sanghvi as Managing Director of UK/International, Spirit B-Unique, as announced today by David Renzer, Chairman, Spirit Music Group. Spirit B-Unique is Spirit Music Group's newly-established London operation, which was formed via a multi-faceted deal with B-Unique founders Martin Toher and Mark Lewis, who now serve as Co-Presidents of Spirit B-Unique.
Sanghvi, who will be based out of the company's London offices, is an experienced music executive with extensive background in both the creative and business affairs activities of music publishing, Sanghvi brings a valuable skillset and a broad network of high-level relationships to Spirit's executive team as it continues to expand its global presence in music publishing.
"A huge part of Spirit's success is our people. You can't be the first choice among songwriters and artists without a staff who clients want to work with and who shares their vision. To that end, Rak is a great addition to our team. He has great relationships across music's creative and business communities and we expect he'll be a key contributor to Spirit's continued growth and success worldwide," said David Renzer.
"Joining a company like Spirit and being able to get in on the ground level here in the UK with the recent establishment of Spirit B-Unique is an incredibly exciting opportunity. Spirit's string of recent deals shows how committed David, Martin, Mark and the rest of their team is to making an impact in the UK and internationally. I'm thrilled to now be a part of that effort and to be working with such highly skilled and deeply experienced individuals. We're here to provide a publishing service which is second to none, on a global basis, and I'm very much looking forward to getting busy," said Rak Sanghvi.
"I have been a long term fan of Rak. His leadership at Sony/ATV was exceptional and I am incredibly excited that he is now working with us. Spirit B-Unique is going to be hugely enhanced by Rak's publishing vision and his commercial cutting edge," said Mark Lewis.
Prior to joining Spirit B-Unique, Rak Sanghvi served as Managing Director of Sony/ATV Music Publishing (UK) Limited, where he had operational and budgetary responsibility for all areas of business, including A&R, synchronisation, marketing, business affairs, finance and administration. While there, his leadership contributed to a growth in UK marketshare from 5.5% (combined albums and singles) when he joined to a Q1 2012 pre-merger peak of 24.4% (albums) and 17.2% (singles). He also collected several Ivor Novello awards during his tenure as managing director and presided over an era that saw Sony/ATV's UK revenues nearly double. Sanghvi has also worked with companies including Senbla Publishing Limited, Far South Music Limited, and Westmount Films Limited in a variety of music publishing and consultancy roles.
Artists that Rak Sanghvi has worked with include Ed Sheeran, Rudimental, Naughty Boy, Jessie J, Gary Barlow, Kasabian, Robert Plant, James Morrison, Maverick Sabre, NDubz, The Ting Tings, The Hoosiers, Katie Melua, Noel Gallagher's High Flying Birds, Beady Eye, Will Young, Foster The People, The Naked And Famous, Ian Brown, Jamiroquai, Razorlight, Pixie Lott, Alesha Dixon, KT Tunstall, Steve Angello (Swedish House Mafia), Billy Bragg, Gabrielle, Katherine Jenkins, among many others.
B-Unique was founded in 2001 by Mark Lewis and Martin Toher, who shaped it into one of the U.K.'s most consistently successful independent label/publishers. As part of its deal with Spirit, Spirit now works with the full B Unique publishing catalog, which features a number of globally successful artists and songwriters, including James Bay, John Newman, Kodaline, and Jonny Coffer, to name a few. The partnership also includes such top hits as: "Feel The Love" by Rudimental featuring John Newman; "All I Want" and "The One" by Kodaline; "LA LA LA" by Naughty Boy (via Jonny Coffer); "Heart Skips a Beat" by Olly Murs (via Sam Preston); "Love Me Again" by John Newman; "Hey Baby" by No Doubt (via Rodney Price); "Hold Back The River" and "Let It Go" by James Bay; "Blame" by Calvin Harris featuring John Newman; "The Age of Understatement" by Last Shadow Puppets (via Miles Kane); "Cecilia and the Satellite" by Andrew McMahon (via James Flannigan and Anders Grahn).
ABOUT SPIRIT MUSIC:
Spirit Music Group, founded in 1995, is one of the world's leading independent music publishers, owning and/or managing more than 75,000 songs spanning seven decades and every musical genre. The company's repertoire reflects some of the most beloved songs and songwriters of all time, including hits by Frank Sinatra, Billie Holliday, Elvis Presley, Dion, Aretha Franklin, B.B. King, Santana, The Beach Boys, Barbra Streisand, Gladys Knight, Alice Cooper, Pure Prairie League, Chicago, Chaka Khan, Anita Baker, The Go-Go's, Madonna, Faith Hill, Tim McGraw, Mariah Carey, Jay-Z, Ricky Martin, Keith Urban, Usher, Dido, Jewel, Jason Aldean and Mary J. Blige; the complete catalogs of such iconic songwriters and writer/artists as Pete Townshend, Marc Bolan, Boz Scaggs, The Marshall Tucker Band, Toto, Billy Squier, Charles Mingus, Alan and Marilyn Bergman, Henry Mancini, T.Bone Burnett, Rick Nowels, C&C Music Factory; and the breakthrough work of such newer artists as Scissor Sisters, The Naked & Famous, Matt & Kim, Kodaline, San Cisco, Zooey Deschanel, Eric Paslay, Big Data and James Bay.
Spirit has earned a strong reputation as an aggressive royalty administrator and a peerless promoter of its songs into film, television and advertising productions as well as a wide range of new media. In recent years, Spirit has helped transform the publisher's role beyond royalty collection and song promotion to proactive career and legacy partnership by creating and executing marketing plans to revitalize its clients' songs and expand their brands.
Spirit Music Group is headquartered in New York with offices in London, Los Angeles, Nashville and the Netherlands. Spirit is a portfolio company of Pegasus Capital Advisors, the New York-based private equity fund manager that has been providing creative capital and strategic solutions to growth companies since 1996.
###
Spirit Music Group Media Contact:
Black Market Creative
Heather Glenn
310.765.1927 x707
hglenn@blackmarketcreative.com