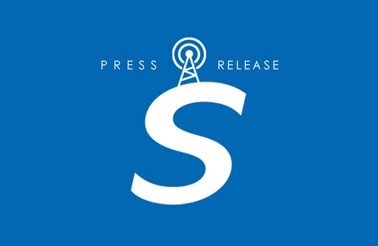 NEW YORK, NY (June 16, 2015) – Spirit Music Group has acquired a portion of the publishing catalog of top Nashville songwriter and producer, Jason Ingram, as announced today by David Renzer, Chairman, Spirit Music Group. The deal includes Ingram's share of songs he wrote under the Showdown/Sony joint venture.
Jason Ingram's copyrights have become mainstays including Bebo Norman's "I Will Lift My Eyes"; Salvador's "Shine"; Chris Tomlin's "White Flag" and "I Will Follow"; Hillsong's "Forever Reign"; and Building 429's "Where I Belong", to name a few. Ingram was named SESAC's 2007 Christian Songwriter of the Year award recipient and has been nominated for numerous prestigious awards in the sector, including: 2009 Gospel Music Association Dove award nominations in both the Songwriter of the Year and Producer of the Year categories and a 2011 GMA Dove award nomination for Producer of the Year. Ingram is also a member of One Sonic Society, the popular Christian Contemporary collective of noted Christian musicians from around the world.
David Renzer commented: "We are pleased to add these songs to the Spirit Music Group family. With this latest acquisition, we further extend our reach into the thriving Nashville market."
In July of last year, Spirit Music Group acquired Cal IV Entertainment — the established and successful Nashville-based independent music publisher, production, and artist management company. The move marked Spirit's first official presence on Music Row, bringing top writers, artists, and staff into the fold along with 25 number one copyrights and top ten singles.
Spirit also recently acquired the publishing assets of West Main Music, a leading independent Christian/Contemporary Praise & Worship publishing catalog, as announced by the company in February. Those assets include a catalog made up of some of the most significant Christian Worship songs and Christian Contemporary hits, including "Forever Reign" a contemporary Christian worship song originally by the collective One Sonic Society and Hillsong which has gone on to be covered by several artists; "Never Once" co-written by Jason Ingram and recorded by Matt Redman; and "Help Me Find It" co-written by Jason Ingram and recorded by The Sidewalk Prophets.
ABOUT SPIRIT MUSIC:
Spirit Music Group, founded in 1995, is one of the world's leading independent music publishers, owning and/or managing more than 75,000 songs spanning seven decades and every musical genre. The company's repertoire reflects some of the most beloved songs and songwriters of all time, including hits by Frank Sinatra, Billie Holliday, Carl Perkins, Elvis Presley, Charles Mingus, Dion, Aretha Franklin, B.B. King, Santana, The Beach Boys, Barbra Streisand, Gladys Knight, Alice Cooper, Pure Prairie League, Chicago, Chaka Khan, Anita Baker, The Go-Go's, Madonna, Faith Hill, Tim McGraw, Mariah Carey, Jay-Z, Ricky Martin, Keith Urban, Usher, Dido, Jewel, Jason Aldean and Mary J. Blige; the complete catalogs of such iconic songwriters and writer/artists as Pete Townshend, Marc Bolan, Boz Scaggs, The Marshall Tucker Band, Toto, Billy Squier, Andrea Bocelli, Charles Mingus, Alan and Marilyn Bergman, Rick Nowels, C&C Music Factory; and the breakthrough work of such newer artists as Scissor Sisters, The Naked & Famous, Matt & Kim, San Cisco, Zooey Deschanel, Eric Paslay, and Big Data.
Spirit has earned a strong reputation as an aggressive royalty administrator and a peerless promoter of its songs into film, television and advertising productions as well as a wide range of new media. In recent years, Spirit has helped transform the publisher's role beyond royalty collection and song promotion to proactive career and legacy partnership by creating and executing marketing plans to revitalize its clients' songs and expand their brands.
Spirit Music Group is headquartered in New York with offices in London, Los Angeles, Nashville and the Netherlands.   Spirit is a portfolio company of Pegasus Capital Advisors, the New York-based private equity fund manager that has been providing creative capital and strategic solutions to growth companies since 1996.
###
Spirit Music Group Media Contact:
Black Market Creative
Heather Glenn
310.765.1927 x707
hglenn@blackmarketcreative.com