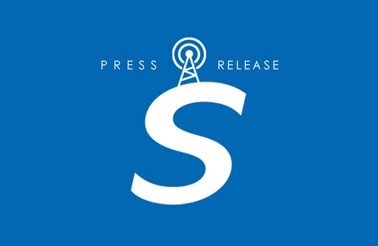 NEW YORK, NY (April 19, 2015) – Spirit Music Group has entered into a joint venture with esteemed songwriter, producer, soundtrack and record producer T Bone Burnett, as announced today by David Renzer, Chairman, Spirit Music Group. The company has also entered into an exclusive publishing agreement for the T Bone Burnett song catalog for North America. 
The joint venture agreement will see T Bone Burnett signing and developing songwriters and artists under the Spirit Music Group umbrella and working with them to develop their songs and careers. Spirit Music Group will handle creative song promotion, synch, licensing, and administration services on a global basis. Spirit will also administer all of T Bone's extensive catalog as well as future works.
David Renzer, Chairman, Spirit Music Group said: "We have a huge amount of respect for T Bone's creative prowess. With T Bone's creative vision combined with Spirit's song marketing/ publishing expertise, our ability to find and nurture exciting talent is something the entire team is excited about. We are proud to work with T Bone, his prolific catalog of songs, and look forward to developing the best new talent through this partnership."
T Bone Burnett commented: "I am happy to have David Renzer and his killer team at Spirit as allies as we go about discovering and, hopefully, affecting what the business of music looks like in the 21st Century."
T Bone Burnett has worked with many prestigious names in the music industry, including best-selling albums from Elton John, Elvis Costello, Tony Bennett, Robert Plant, Alison Krauss, Bob Dylan, John Mellencamp, Leon Russell, Counting Crows, Diana Krall and Los Lobos to name a few.
Burnett has received numerous industry accolades and is a thirteen-time Grammy winner, earning his latest statue, along with collaborators Taylor Swift and The Civil Wars' Joy Williams and John Paul White, for "Safe And Sound" from the film, The Hunger Games. Burnett was also Executive Music Producer of the box-office blockbuster, producing the film's companion album which entered the Billboard Top 200 Albums chart at #1 and was certified Gold within mere weeks of its release.
He won a Grammy in that same category in 2011 – having co-written "The Weary Kind" with Ryan Bingham for the Oscar-winning film, Crazy Heart – as well as in the category of Best Compilation Soundtrack Album for that same film. The song also earned him an Academy Award and Golden Globe. T Bone produced the film, composed the film's score and co-wrote many of its original songs.
He earned numerous Grammys — including Album of the Year and Record of the Year — for his production work on Raising Sand, the worldwide smash album from Robert Plant and Alison Krauss. He was also awarded a Grammy for Best Traditional Blues Album for his work on B.B. King's One Kind Favor. He previously earned five Grammys for his work on the 8-times Platinum release, O Brother Where Art Thou? Further Grammys followed for his work on the platinum soundtrack to the Johnny Cash biopic, Walk The Line, and the platinum Tony Bennett / k.d. lang duets album, A Wonderful World.
Burnett's highly sought-after involvement in music, film, television and stage projects is marked by his uncanny ability to successfully combine his unique artistic sensibilities with massive commercial appeal. T Bone collaborated with Joel Coen and Ethan Coen on their music-packed film Inside Llewyn Davis which followed his successful collaboration with the Coen Brother on The Big Lebowski, for which he served as "Musical Archivist." Burnett is also the Executive Music Producer and Composer for the HBO series True Detective, which stars Matthew McConaughey and Woody Harrelson. He was Executive Music Producer and Co-Composer for the first season of the highly-acclaimed ABC television series, Nashville. That show spawned two best-selling soundtrack albums as well as millions of individual song downloads. He has served as Executive Music Producer on numerous films, including Across The Universe, Walk The Line (for which he also composed its score) and The Divine Secrets Of The Ya-Ya Sisterhood. He was nominated for an Academy Award, along with Elvis Costello, in the category of Best Original Song for "The Scarlet Tide" from the film, Cold Mountain. For his work on that film, Burnett also earned the BAFTAs Anthony Asquith Award for Achievement in Film Music.
T Bone has recently worked on several notable projects including Bob Dylan's The Basement Tapes and Betty Buckley's Ghostlight album. He is currently working on the debut album from Rhiannon Giddens.
ABOUT SPIRIT MUSIC:
Spirit Music Group, founded in 1995, is one of the world's leading independent music publishers, owning and/or managing more than 75,000 songs spanning seven decades and every musical genre. The company's repertoire reflects some of the most beloved songs and songwriters of all time, including hits by Frank Sinatra, Billie Holliday, Carl Perkins, Elvis Presley, Charles Mingus, Dion, Aretha Franklin, B.B. King, Santana, The Beach Boys, Barbra Streisand, Gladys Knight, Alice Cooper, Pure Prairie League, Chicago, Chaka Khan, Anita Baker, The Go-Go's, Madonna, Faith Hill, Tim McGraw, Mariah Carey, Jay-Z, Ricky Martin, Keith Urban, Usher, Dido, Jewel, Jason Aldean and Mary J. Blige; the complete catalogs of such iconic songwriters and writer/artists as Pete Townshend, Marc Bolan, Boz Scaggs, The Marshall Tucker Band, Toto, Billy Squier, Andrea Bocelli, Charles Mingus, Alan and Marilyn Bergman, Rick Nowels, C&C Music Factory; and the breakthrough work of such newer artists as Scissor Sisters, The Naked & Famous, Matt & Kim, San Cisco, Zooey Deschanel, Eric Paslay, and Big Data.
Spirit has earned a strong reputation as an aggressive royalty administrator and a peerless promoter of its songs into film, television and advertising productions as well as a wide range of new media. In recent years, Spirit has helped transform the publisher's role beyond royalty collection and song promotion to proactive career and legacy partnership by creating and executing marketing plans to revitalize its clients' songs and expand their brands.
Spirit Music Group is headquartered in New York with offices in London, Los Angeles, Nashville and the Netherlands.   Spirit is a portfolio company of Pegasus Capital Advisors, the New York-based private equity fund manager that has been providing creative capital and strategic solutions to growth companies since 1996.
###
Spirit Music Group Media Contact:
Black Market Creative
Heather Glenn
310.765.1927 x707
hglenn@blackmarketcreative.com