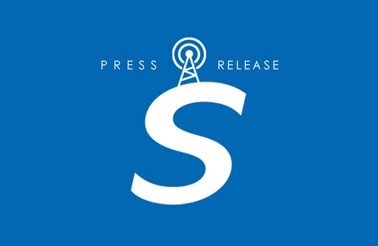 NEW YORK, NY (May 21, 2011) – Spirit Music is pleased to announce the appointment of two new Creative Directors – Toddrick Spalding in Los Angeles and Alan Wilkis in New York – along with two new staffers in the U.K. and an office in Holland.
Spalding will broaden the company's sync licensing and branding relationships with key creatives in film, television, advertising, and new media, help identify promising songwriters, writer/artists, and catalogs, and work with the company's West Coast-based songwriters and partners. Before joining Spirit, Spalding was a music supervisor at marketing and branding agency CMP/mOcean and a co-founder of creative collaborative High Bias Industries, where his knack for finding the perfect song helped him place music in trailers for some of Hollywood's biggest movies, including 'Thor,' 'Toy Story 3,' 'Inception,' 'Red Riding Hood', 'Up,' and 'Flags Of Our Fathers.' He got his start in the music industry as a drummer for Chicago indie rock band, The Detachment Kit, before moving to L.A. to focus on music supervision for such companies as Cimarron Group and Spectre Entertainment.
Wilkis will pitch catalog songs for advertising campaigns, film trailers, and television promos and work with the New York creative team in building and executing custom marketing plans for songwriters and catalogs. Before coming to Spirit, Wilkis served as Senior Marketing Director for Evergreen Music Publishing, a New York-based independent, where he placed songs in campaigns for Target, Konami, and Paramount Pictures, among others. Prior to that, Wilkis was an associate at independent supervisor, Super Vision, where he worked on more than 30 studio and independent feature films. He is also an accomplished music producer and remixer who has worked with such artists as Yeasayer, The Temper Trap, Schwayze, and Phantogram.
The two newest hires are part of a significant global expansion over the last year that saw the addition of two new creative staffers in the U.K. and establishment of an office in Holland. Added to the London operation, based in Soho where most of the city's advertising agencies and independent film producers are located, are Senior Creative Director Sophie Urquhart and Creative Director Adam Bushell. Urquhart was formerly a Creative Director with Chrysalis Music and Bushell a Creative Director with advert music search firm Soundtree Music.
Spirit established another important global footprint in Western Europe with the appointment of Leontine Wijntjes-Groos as Managing Director World (ex-US/UK). Wijntjes-Groos, formery head of Creative, Legal and Business Affairs for EMI Music Publishing's Holland office, is tasked with overseeing global operations, liaising with current sub-publishing partners, and growing Spirit's own offices, working with staff songwriters and identifying promising new writers and iconic catalogs throughout Europe, Asia, Africa, Australia, and South America .
Said Peter Shane, Spirit's VP Creative Services, to whom the executives will report, "We are extremely excited to be adding two staffers of Toddrick and Alan's caliber and experience to our senior staff." He continued, "Spirit is in the midst of a very active expansion, adding catalog and staff, growing our global offices, and pushing into non-traditional areas to super-serve our songwriters. Toddrick and Alan, along with Sophie, Adam, and Leontine, will be critical contributors to our progress on all fronts."
Spirit, whose roster reflects some of the most respected songwriters and song catalogs of the pop era, from the standards of Johnny Burke, Jerry Livingston, and Alan and Marilyn Bergman to the groundbreaking work of Lou Reed, Charles Mingus, Chaka Khan, Andrea Bocelli, and the Grateful Dead, has been an extremely active presence in film, television, and advertising. Over the last year alone, the company's creative staff has worked with supervisors, directors, and producers to place songs in more than 75 feature films, more than 250 network and cable television series, and 25 advertising campaigns – the best sync licensing record in independent publishing.