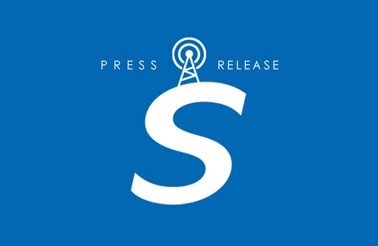 NEW YORK, NY (March 21, 2016) – David Renzer, Chairman, Spirit Music Group today announced that the company has partnered with the successful Latin music label and publisher, Sunflower Entertainment Group, to launch Spirit Music Latino, a new division of Spirit Music Group dedicated to Latin songwriters, artists, and catalogs. Through the partnership, Spirit will leverage the wide network of relationships that Sunflower's founders, Jamar Chess and Juan Carlos Barguil, have established throughout their careers in Latin music, as well as the company's extensive publishing catalog, to build Spirit Music Latino into a diverse, multi-faceted Latin music publishing operation. Additionally, the new division will aggressively be looking for catalog acquisitions in the various Latin genres.
The deal with Sunflower to form Spirit Music Latino positions the newly-formed division of Spirit Music Group to make an instant impact in the Latin music publishing market, hitting the ground with key Latino writers, artists, and catalogs as well as master recordings, such as El Alfa, Vakero, Discos Fuentes, Zacarias Ferreira, Los Daddys, Mozart La Para, and Codiscos. Chess and Barguil, with their significant relationships in the Latin market, will look to identify additional writers, catalogs, and artists to join the new Latin division. As part of the deal, Chess and Barguil will join Spirit Music Latino in the company's New York-based office and Spirit will also administer their various catalogs globally.
"I'm thrilled to be partnering with Jamar and Juan and Sunflower in launching our new Latin music division. Our goal in establishing Spirit Music Latino is to build a premier Latin music publishing division, and having Jamar and Juan to help guide our creative operations puts us in a tremendously strong position to make our presence in the Latin music publishing space felt immediately," said David Renzer.
"We are so excited to join forces with Spirit Music Group, and its chairman, David Renzer, who share our vision in the future of Latin music. Spirit's funding will enable us to rapidly develop Latin artists, songwriters, and producers around the world," said Jamar Chess.
"Spirit will provide us with a global platform and the financial resources to further establish our presence in the Latin market," said Juan Carlos Barguil.
As part of the deal, Spirit will administer the catalog of Sunflower Entertainment Group, which has become a leading boutique licensing, publishing, and label services company focusing on independent Latin music across all genres and regions. The company's catalog features an extensive collection of iconic and contemporary music, including such artists and catalogs as El Alfa, Vakero, Discos Fuentes, Zacarias Ferreira, Luis Vargas, Los Daddys, Mozart La Para and Codiscos, to name a few.
Spirit Music Group's move to establish Spirit Music Latin is an important step in Spirit's aggressive expansion plan that Chairman David Renzer laid out when he joined the company in 2014. A Miami native, Renzer is a lifelong fan of Latin music who has always recognized its special importance to building a strong, diverse, and successful global music publishing business. During his time as Chairman of Universal Music Publishing Group (UMPG), Renzer also spearheaded the establishment of its Latin music division in 1996. Under Renzer's leadership, UMPG Latin America concluded deals with Juan Gabriel, Juanes, Rudy Perez, Gustavo Santaolalla, A.B. Quintanilla III, Jorge Luis Piloto, Wisin & Yandel, the catalogs of Gloria and Emilio Estefan, and more.
Under the leadership of Barguil and Chess, Sunflower Entertainment has successfully introduced independent and classic Latin recordings to a mainstream audience, widening the reach of the prominent artists and legendary catalogs that it represents. Most recently, Sunflower has supplied a selection of classic Colombian songs for the soundtrack of Netflix's original series, 'Narcos,' as well as facilitated a first-of-its-kind collaboration between New York Mets pitcher Jeurys Familia and Dominican bachata artist Zacarias Ferreira to a create custom walkout song for the 2016 season.
Prior to founding Sunflower Entertainment Group, Barguil, a native Colombian, and Chess, a third-generation music exec hailing from the Chess Records family, worked together for many years at ARC Music Corporation to build it into a successful independent music publisher. While there, Barguil oversaw the company's finances as Chief Financial Officer and Chess led the company's creative and A&R activities. The company was acquired by FUJI Entertainment America in 2009.
ABOUT SPIRIT MUSIC:
Spirit Music Group, founded in 1995, is one of the world's leading independent music publishers, owning and/or managing more than 75,000 songs spanning seven decades and every musical genre. The company's repertoire reflects some of the most beloved songs and songwriters of all time, including hits by Frank Sinatra, Billie Holliday, Elvis Presley, Dion, Aretha Franklin, B.B. King, Santana, The Beach Boys, Barbra Streisand, Gladys Knight, Alice Cooper, Pure Prairie League, Chicago, Chaka Khan, Anita Baker, The Go-Go's, Madonna, Faith Hill, Tim McGraw, Mariah Carey, Jay-Z, Ricky Martin, Keith Urban, Usher, Dido, Jewel, Jason Aldean and Mary J. Blige; the complete catalogs of such iconic songwriters and writer/artists as Pete Townshend, Marc Bolan, Boz Scaggs, The Marshall Tucker Band, Toto, Billy Squier, Charles Mingus, Alan and Marilyn Bergman, Henry Mancini, T.Bone Burnett, Rick Nowels, C&C Music Factory; and the breakthrough work of such newer artists as Scissor Sisters, The Naked & Famous, Matt & Kim, Kodaline, San Cisco, Zooey Deschanel, Eric Paslay, Big Data and James Bay.
Spirit has earned a strong reputation as an aggressive royalty administrator and a peerless promoter of its songs into film, television and advertising productions as well as a wide range of new media. In recent years, Spirit has helped transform the publisher's role beyond royalty collection and song promotion to proactive career and legacy partnership by creating and executing marketing plans to revitalize its clients' songs and expand their brands.
Spirit Music Group is headquartered in New York with offices in London, Los Angeles, Nashville and the Netherlands. Spirit is a portfolio company of Pegasus Capital Advisors, the New York-based private equity fund manager that has been providing creative capital and strategic solutions to growth companies since 1996.
###
Spirit Music Group Media Contact:
Black Market Creative
Heather Glenn
310.765.1927 x707
hglenn@blackmarketcreative.com