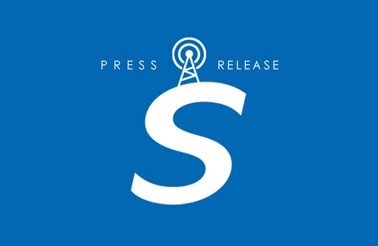 New York, NY (October 21, 2020) – Spirit Music Group, one of the world's leading global independent music publishing companies, today announced it has restructured its synch team with the appointment of Amy Hartman to SVP Creative Services and a number of key team promotions.
Amy Hartman is an experienced and well-respected music executive with over 20 years of experience in creative sync licensing, most recently at Roc Nation as SVP, Creative Sync Licensing for Film/TV & Advertising.  While at Roc Nation, Amy pitched and procured music placements for Roc Nation's label group, publishing division and management clients.   She oversaw and spearheaded sync placements across all medias, working closely with music supervisors, film & TV studios, trailer houses, video game companies and ad agencies.   While there, she successfully placed songs in properties such as FIFA 21, Madden NFL 21, Bad Boys For Life, Spider-Man:  Into the Spider-Verse, JBL Speakers, Old Navy, Spotify and Amazon campaigns, as well as placements in marketing campaigns for NBA Playoffs, Sony Playstation, Warner Brothers, Disney, Paramount, Electronic Arts, Netflix, ABC, HBO, NBC, HULU and ESPN, to name a few.
Prior to Roc Nation, Amy served as VP of Film & TV Creative Sync for Island, Def Jam and Republic Records at Universal Music Group.  There, Amy specialized in numerous strategic sync placements of Island, Def Jam and Republic artists in film, soundtracks and television, as well as on-camera appearances and creation of original songs for the film and TV world. With a background in media relations, she is a versatile executive with deep relationships in the Film/TV community. Amy will be based in Spirit Music Group's Los Angeles offices and will jointly report to Spirit Music Group President Rak Sanghvi and Spirit Music Group COO/CFO Joe Borrino.
"Over the past year, Spirit has made incredible strides in growing our business while offering our songwriters the industry's most innovative array of creative support coupled with the highest levels of client service. We are confident that the appointment of Amy Hartman and the promotions of Jason Rezvan and Tamar Dayanim will help us to further achieve that goal," commented Rak Sanghvi and Joe Borrino.
"Rak, Joe and the entire team at Spirit have shown great dedication to generating significant synch income for its writers," said Amy Hartman. "I look forward to working with such an incredible roster of music and with the entire synch team."
Spirit Music Group has also promoted Jason Rezvan to Vice President, Advertising. Jason has been with Spirit since 2012 and was previously Director of Advertising and has also held roles as Creative Coordinator and Creative Manager with Spirit Music Group. Jason has been instrumental in creating synch opportunities for Spirit writers. Some of the prominent placements Rezvan has been a part of include Google ("Hold The Line"); DICK's Sporting Goods ("Baba O'Riley"); Sainsbury's ("You Get What You Give"); and Apple ("That's It (I'm Crazy)"), as well as numerous major studio and independent films. Jason will continue to be responsible for synch placements with a focus on advertising and will report to Amy Hartman.
Tamar Dayanim has also been promoted to Manager, Digital Marketing & Strategy, and will be reporting to Spirit Music Group Vice President of Digital Strategy, Steven Singer. Tamar most recently held the title of Creative Coordinator, working with the Sync Department on audio management, client relations, and marketing services. Tamar will now be an integral part of all things digital including partner relations, strategic planning, new business opportunities as well as working closely with Spirit's A&R teams to help maximize opportunities on all music and video platforms with playlisting and similar opportunities. In addition to her work with the Digital Strategy team, Tamar will be coordinating content for Spirit web sites, socials, and Film/TV samplers.
In 2019, Spirit Music Group executives Jon Singer and Ross Cameron formed Lyric Capital Group to take ownership of Spirit Music Group and secure a recapitalization of over $350 million. The capital raise allows Spirit to continue to build upon its already impressive legacy and community of renowned artists and songwriters. Now wholly-owned by the newly formed Lyric Capital Group, Spirit Music Group remains a strong, independent publisher.
ABOUT SPIRIT MUSIC:
Spirit Music Group, founded in 1995, is one of the world's leading independent music publishers, owning and/or managing more than 75,000 songs spanning seven decades and every musical genre. Spirit's portfolio consists of over 200 #1 Billboard hits and over 450 Top 10 songs. Spirit is a portfolio company of Lyric Capital Group, led by seasoned music executives Jon Singer and Ross Cameron. For further information about Spirit Music Group, go to www.spiritmusicgroup.com.