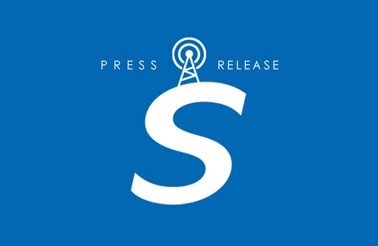 NEW YORK, NY (June 14, 2016) – As part of its continued focus on international growth, Spirit Music Group has promoted Jon Singer to Worldwide Chief Operating Officer/Chief Financial Officer, Spirit Music Group, as announced today by David Renzer, Chairman, Spirit Music Group.
Singer, who previously served as Spirit's Worldwide CFO, will continue to oversee the company's global finance operations, analyze and negotiate new deals, source and structure strategic partnerships and joint ventures, and contribute to the company's overall strategic planning and growth. He will continue to be based out of Spirit's global headquarters in New York City.
"As Spirit continues its aggressive growth, Jon has functioned as a true partner and played a key role in not only overseeing our day to day operations, but also in helping us identify and close important deals contributing to our rapid expansion. Jon's extensive experience in finance (including his tenure at major labels Decca and Island Def Jam) along with the many strong relationships he's built throughout his years in the industry are all helping to make a meaningful contribution to our team," said David Renzer.
"The way I have seen this company grow in recent years has been incredible, and I am fortunate to be surrounded at Spirit Music Group by such a talented and dedicated team.  It is truly a privilege to represent the many amazing song writers who have entrusted us with their valuable copyrights.  I appreciate the support David and the Board have shown me throughout the years and I am eager to continue to build on the many strengths that make Spirit a premiere global music publisher," said Jon Singer.
Jon Singer joined Spirit Music Group in September 2011 as the company's Worldwide CFO. Prior to joining Spirit, Jon spent 15 years on the recording side of the music business, most recently as CFO for the Decca Label Group (a division of Universal Music). While at Decca, Singer played an integral role diversifying the Company from being the largest Classical label in the world to an adult pop label having success with Sting, Elton John, Alison Krauss/Robert Plant and Celtic Thunder to name a few.  His experience also includes Director of Finance for Island Def Jam Music Group, where he played an integral role in the integration of the Island, Def Jam and Mercury record labels creating the Island Def Jam Music Group during their acquisition by Universal.
ABOUT SPIRIT MUSIC:
Spirit Music Group, founded in 1995, is one of the world's leading independent music publishers, owning and/or managing more than 75,000 songs spanning seven decades and every musical genre. The company's repertoire reflects some of the most beloved songs and songwriters of all time, including hits by Frank Sinatra, Billie Holliday, Elvis Presley, Dion, Aretha Franklin, B.B. King, Santana, The Beach Boys, Barbra Streisand, Gladys Knight, Alice Cooper, Pure Prairie League, Chicago, Crosy, Stills & Nash, The Eagles, Brad Paisley, Chaka Khan, Anita Baker, The Go-Go's, Madonna, Faith Hill, Tim McGraw, Mariah Carey, Jay-Z, Ricky Martin, Keith Urban, Usher, Dido, Jewel, Jason Aldean and Mary J. Blige; the complete catalogs of such iconic songwriters and writer/artists as Pete Townshend, Marc Bolan, Boz Scaggs, The Marshall Tucker Band, Toto, Billy Squier, Graham Nash, Joe Walsh, Charles Mingus, Alan and Marilyn Bergman, Henry Mancini, T.Bone Burnett, Rick Nowels, C&C Music Factory; and the breakthrough work of such newer artists as Scissor Sisters, The Naked & Famous, Matt & Kim, Kodaline, San Cisco, Zooey Deschanel, Eric Paslay, Big Data, and James Bay.
Spirit has earned a strong reputation as an aggressive royalty administrator and a peerless promoter of its songs into film, television and advertising productions as well as a wide range of new media. In recent years, Spirit has helped transform the publisher's role beyond royalty collection and song promotion to proactive career and legacy partnership by creating and executing marketing plans to revitalize its clients' songs and expand their brands.
Spirit Music Group is headquartered in New York with offices in London, Los Angeles, Nashville and the Netherlands. Spirit is a portfolio company of Pegasus Capital Advisors, the New York-based private equity fund manager that has been providing creative capital and strategic solutions to growth companies since 1996.
###
Spirit Music Group Media Contact:
Black Market Creative
Heather Glenn
310.765.1927 x707
hglenn@blackmarketcreative.com