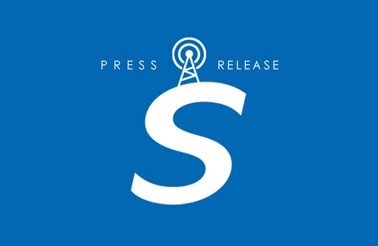 New York, NY – Spirit Music Group has promoted Rak Sanghvi to Global President, Spirit Music Group. Sanghvi previously served as Managing Director of UK/International for Spirit B-Unique at Spirit Music Group, working with James Bay, Johnny McDaid, Dagny, Jonny Coffer, John Newman, Jon Maguire, Corey Sanders, Kodaline, Tiggs Da Author, J C Stewart and more. In his new role, Rak Sanghvi will be responsible for overseeing all creative aspects for the global independent music publishing company and will be based out of the company's London offices.
"Rak's incredible relationships in the creative community and proven success in finding, signing, and mentoring the very best songwriting talent makes this a natural step for Spirit Music Group. As we continue to build a world-class music publishing company, promoting Rak to this important role is part of our ongoing strategy to provide our songwriters and business partners with the very best executive talent to help bring them success. Rak has proven he is capable of performing at the highest level based on all of his success in a fairly short period of time at Spirit and we are fortunate to have him lead us into this next–and most exciting–chapter," said Jon Singer. 
 "It's an incredible time to be at Spirit Music Group, and I want to thank Jon, Ross, and the rest of the team for the opportunity to help shape and execute a global creative vision for the company. We've had some amazing success so far, notably in the UK with Spirit B-Unique expertly steered by Co-Presidents, Mark Lewis and Martin Toher, as well as with other key successes and partnerships in Nashville, New York, Los Angeles and elsewhere around the world and I'm very excited about continuing to build on those successes going forward," said Rak Sanghvi.
Rak Sanghvi's promotion comes during a period of great momentum for the company. In January, Spirit Music Group executives Jon Singer and Ross Cameron formed Lyric Capital Group, taking ownership of Spirit Music Group and securing a recapitalization of over $350 million. Now wholly-owned by the newly formed Lyric Capital Group, Spirit Music Group remains a strong, independent publisher. The capital raise allows Spirit to continue to build upon its already impressive legacy and community of renowned artists and songwriters.
Rak Sanghvi first joined Spirit in October 2015 as Managing Director of UK/International for Spirit B-Unique at Spirit Music Group. Prior to joining Spirit B-Unique, Sanghvi served as Managing Director of Sony/ATV Music Publishing (UK) Limited, where he presided over an era that saw Sony/ATV's UK revenues nearly double. Throughout his long career Sanghvi has worked with songwriters and artists including Ed Sheeran, Naughty Boy, Jessie J, Kasabian, Robert Plant, James Morrison, Fraser T Smith, Wayne Hector, Gary Barlow, Noel Gallagher's High Flying Birds, Foster The People, Jamiroquai, and Steve Angello (Swedish House Mafia), among many others.
When Spirit established a presence in the U.K. in 2016 with the opening of a new London-based office, Rak Sanghvi along Co-Presidents of Spirit B-Unique U.K., Martin Toher and Mark Lewis, made a quick impact in the creative community with a string of signings and successes including the acquisition of Polar Patrol Publishing which brought Ed Sheeran collaborator and Snow Patrol member Johnny McDaid into the fold. From there, Spirit's UK team went from strength to strength with a roster that includes James Bay, Tiggs Da Author, Dagny, Jonny Coffer, John Newman, Jon Maguire, Corey Sanders, Kodaline, J C Stewart and more. 
Some of the company's recent UK creative highlights include Ed Sheeran and Spirit writer Johnny McDaid's smash hit "Shape of You" (12 weeks at No. 1 on the Billboard Hot 100, BMI's Pop Song of the Year, GRAMMY Award for Best Pop Solo Performance, the best-selling digital song of 2017); Spirit writer James Bay's album The Chaos and the Calm (debuted at No. 1 on the Official Albums Chart, launched the hits "Let It Go" and "Hold Back The River"); Spirit B-Unique collected Ivor Novello Awards for most performed work for both James Bay's "Hold Back The River" (2015) and Ed Sheeran's "Shape of You" (2017);  Spirit writer John Newman's No. 1 singles "Love Me Again" & "Blame"; and P!nk and Spirit writer Johnny McDaid's hit "What About Us" (topped charts in Australia, Scotland while reaching to 10 in the UK, France, Germany, Spain, and more). Spirit B-Unique also landed a Publisher of the Year nomination for the 2018 Music Week Awards. 
ABOUT SPIRIT MUSIC:
Spirit Music Group, founded in 1995, is one of the world's leading independent music publishers, owning and/or managing more than 75,000 songs spanning seven decades and every musical genre. Spirit's portfolio consists of over 200 #1 Billboard hits and over 450 Top 10 songs. 
Among its most notable songwriters and writer/artists are James Bay, John Barrett, Alan and Marilyn Bergman, Big Data, Marc Bolan, T Bone Burnett, Jonny Coffer, Zach Crowell, Rami Dawod, Henry Mancini, Matt & Kim, Johnny McDaid, The Marshall Tucker Band, Graham Nash, John Newman, Rick Nowels, David Paich, Doc Pomus, Frank Rogers, Boz Scaggs, Billy Squier, Pete Townshend, Gregg Wattenberg; and the breakthrough work of newer artists including Dagny and Tim Montana.  
Spirit has earned a strong reputation as an aggressive royalty administrator and a peerless promoter of its songs into film, television and advertising productions as well as a wide range of new media. In recent years, Spirit has helped transform the publisher's role beyond royalty collection and song promotion to proactive career and legacy partnership by creating and executing marketing plans to revitalize its clients' songs and expand their brands.
Spirit Music Group is headquartered in New York with offices in London, Los Angeles, Nashville and the Netherlands. Spirit is a portfolio company of Lyric Capital Group, led by seasoned music executives Jon Singer and Ross Cameron. 
For further information about Spirit Music Group, go to www.spiritmusicgroup.com.