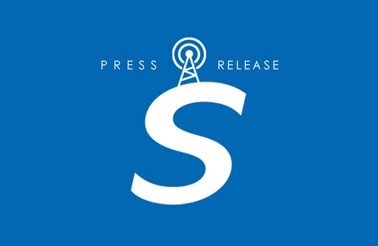 NEW YORK (September 17, 2014) – Spirit Music Group, one of the world's leading independent music publishing companies, announced today that it has obtained $50 million in new capital commitments from Fortress Credit Corp., to pursue its expansion plans. This investment brings Spirit's total capital raised since 2012 to more than $100 million.
Spirit Music Group will use this capital to acquire additional music rights, both publishing and masters, as well as to increase its roster of iconic catalogs, A&R activities and further expand its international presence. 
"Spirit Music Group is on an aggressive growth path.  We are pleased that Fortress has shown confidence in Spirit's current business, staffing and vision to partner with us as we enter this exciting next phase of Spirit's growth," said Spirit Music Group Chairman David Renzer.
Spirit was advised by MESA on the transaction.
Spirit Music Group's global network currently includes offices in New York, London, Los Angeles, Nashville and the Netherlands.
ABOUT SPIRIT MUSIC:
Spirit Music Group, founded in 1995, is one of the world's leading independent music publishers, owning and/or managing more than 75,000 songs spanning seven decades and every musical genre. The company's repertoire reflects some of the most beloved songs and songwriters of all time including hits by Frank Sinatra, Billie Holliday, Elmore James, Elvis Presley, Charles Mingus, Dion, Aretha Franklin, B.B. King, Santana, The Beach Boys, Barbra Streisand, Gladys Knight, Alice Cooper, Pure Prairie League, Chicago, Chaka Khan, Anita Baker, The Go-Go's, Madonna, Mariah Carey, Jay-Z, Ricky Martin, Usher, Dido, Jewel and Mary J. Blige; the complete catalogs of such iconic songwriters and writer/artists as Pete Townshend, T.Rex, Boz Scaggs, The Marshall Tucker Band, Toto, Billy Squier, Andrea Bocelli, Charles Mingus, Alan and Marilyn Bergman, Rick Nowels, C&C Music Factory; and the breakthrough work of such newer artists as Scissor Sisters, The Naked & Famous, Matt & Kim, San Cisco, Zooey Deschanel and Big Data.  Spirit also represents the catalogs of such acclaimed film and television producers as The Jim Henson Company and Indian Paintbrush as well as the master recordings of such classic labels as Brunswick and k-Tel and independent labels Fat Possum and The End. Spirit has earned a strong reputation as an aggressive royalty administrator and a peerless promoter of its songs into film, television and advertising productions as well as a wide range of new media. In recent years, Spirit has helped transform the publisher's role beyond royalty collection and song promotion to proactive career and legacy partnership by creating and executing marketing plans to revitalize its clients' songs and expand their brands. Spirit Music Group is headquartered in New York with offices in London, Los Angeles, Nashville and the Netherlands.   Spirit is a portfolio company of Pegasus Capital Advisors, the New York-based private equity fund manager that has been providing creative capital and strategic solutions to growth companies since 1996.
ABOUT FORTRESS CREDIT CORP.:
Fortress Credit Corp. is an affiliate of Fortress Investment Group LLC, a leading, highly diversified global investment firm with approximately $63.8 billion in assets under management as of June 30, 2014. Founded in 1998, Fortress manages assets on behalf of over 1,500 institutional clients and private investors worldwide across a range of investment strategies – credit, private equity, liquid hedge funds and traditional fixed income. Fortress is publicly traded on the New York Stock Exchange (NYSE: FIG).
ABOUT PEGASUS CAPITAL ADVISORS:
Pegasus Capital Advisors, L.P. is a private equity fund manager that partners with management teams of growth companies and has been providing creative capital and strategic solutions to companies across a variety of industries since 1996. Pegasus currently manages approximately $2.0 billion in assets. Pegasus' investment team comprises over 60 investment professionals and operating advisors.
###
SPIRIT MUSIC GROUP MEDIA CONTACT:
Heather Glenn
Black Market Creative
310.765.1927 x707 ph
Hglenn@blackmarketcreative.com