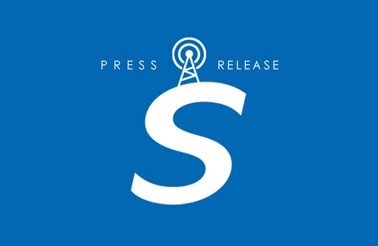 New York, NY (December 17, 2020) – Spirit Music Group, one of the world's leading global independent music publishing companies, has signed rising artist and songwriter Liz Lokre to a worldwide co-publishing agreement, as announced today by Nancy Matalon, Vice President, A&R, Spirit Music Group. The deal encompasses Lokre's catalog as well as future works.
Liz Lokre has made a quick impact as a songwriter, collaborating with writers and producers including Adrian X (Drake, The Weeknd, Kylie Minogue) Ryan Ashley (HER, Ella Eyre, Becky Hill) MNEK (Dua Lipa, Selena Gomez, Beyonce) Brian West (Nelly Furtado, SIA, K'NAAN, Maroon 5) Adam Messinger (Justin Bieber, Chris Brown, Magic) and Supa Dups (Bruno Mars, Christina Aguilera, Rihanna). Liz most recently wrote on the song "Handle It" for Republic Records/JYP group TWICE's album.
"Liz is a soulful indie artist and passionate songwriter. She has a bright future ahead of her and we are excited that she chose Spirit to augment what she has worked so hard to build," said Nancy Matalon, Vice President, A&R, Spirit Music Group.
"I've always envisioned a career built around strong feminine energy. When Nancy Matalon and I met a few years ago, I knew we would work well together," said Liz Lokre. "I'm excited to have Rak, Nancy and the global Spirit team in my corner for this new chapter."
Lokre's new single "Where U Come From" was released in October independently via Platoon. Lokre's songs have amassed over 3.5 million plays on Spotify alone and she is just getting started. Her work as an artist draws inspiration from Sade, Alicia Keys and M.I.A., and in addition to her songwriting and solo material Lokre has also begun producing.
Based in Toronto, Canada, Lokre frequently works with collaborators in Los Angeles and London.
Watch the lyric video from "Where U Come From" here:
https://www.youtube.com/watch?v=EM45CNaFJho&list=RDEM45CNaFJho&start_radio=1&t=0
Liz Lokre's Instagram:
https://www.instagram.com/lizlokre/?hl=en
ABOUT SPIRIT MUSIC:
Spirit Music Group, founded in 1995, is one of the world's leading independent music publishers, owning and/or managing more than 100,000 songs spanning seven decades and every musical genre. Spirit's portfolio consists of over 200 #1 Billboard hits and over 450 Top 10 songs.
Among its most notable songwriters and artists are "Tricky" Stewart, Nick Gale (DFA), Drew Pearson, James Bay, John Barrett, Alan and Marilyn Bergman, Big Data, Marc Bolan, T Bone Burnett, Jonny Coffer, Zach Crowell, David Garcia, Ingrid Michaelson, Henry Mancini, Matt & Kim, Johnny McDaid, The Marshall Tucker Band, Graham Nash, John Newman, Rick Nowels, David Paich, Doc Pomus, Frank Rogers, Boz Scaggs, Billy Squier, Pete Townshend, Gregg Wattenberg; and newer breakthrough artists including Dagny and Tim Montana. 
Spirit has earned a strong reputation as an aggressive royalty administrator and a peerless promoter of its songs into film, television and advertising productions as well as a wide range of new media. In recent years, Spirit has helped transform the publisher's role beyond royalty collection and song promotion to proactive career and legacy partnership by creating and executing marketing plans to revitalize its clients' songs and expand their brands.
Spirit Music Group is headquartered in New York with offices in London, Los Angeles, Nashville and the Netherlands. Spirit is a portfolio company of Lyric Capital Group, led by seasoned music executives Jon Singer and Ross Cameron.
For further information about Spirit Music Group, go to www.spiritmusicgroup.com.