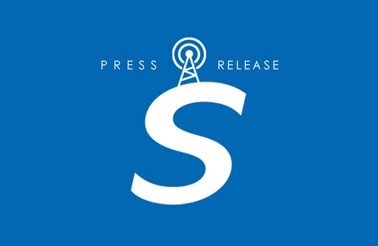 Los Angeles, CA (January 25, 2018) – Spirit Music Group has signed songwriter and artist Cameron Graves to an exclusive worldwide publishing agreement, as announced today by David Renzer, Chairman & CEO, Spirit Music Group, and James Cheney, Senior Director of A&R, Spirit Music Group. Graves, a longtime collaborator of Kamasi Washington and member of the Los Angeles jazz collective West Coast Get Down, recently released his debut album Planetary Prince last year on Mack Avenue Records to critical acclaim, with a new EP coming out shortly.
"Cameron Graves is a remarkably talented songwriter and artist who has achieved some amazing things throughout his career. His creative versatility and willingness to push boundaries make him a truly singular musician, and we're thrilled to welcome him to the Spirit family," said David Renzer.
"Both I and our creative staff are huge fans of Cameron – he's an amazingly gifted pianist and songwriter who's on the cutting edge of his craft. Signing an artist with the kind of vision and accomplishments that he has is really special, and we're honored he's chosen to join Spirit," said James Cheney.
"For me, music has always been a collaborative thing where a group of people bring their ideas together in a room and combine them to create something great. It's a team mentality, and I like that Spirit also takes a collaborative approach to working with songwriters. That's really important to me so I'm very happy to be with a publisher like Spirit," said Cameron Graves.
Though he only recently released his debut album as a bandleader, Cameron Graves is an accomplished songwriter and musician who has worked with some of the most acclaimed jazz artists in the world. A founding member of West Coast Get Down (which includes other musical luminaries such as Kamasi Washington and Stephen "Thundercat" Bruner), Graves contributed extensively to Washington's breakthrough album The Epic, which was hailed as one of 2015's most critically acclaimed albums. Graves' Planetary Prince presents the West Coast Get Down – including  Washington, Bruner, Jr., Ryan Porter, and Stephen "Thundercat" Bruner – on yet another release met with critical praise, which earned Graves an inclusion in Rolling Stone's "10 New Artists You Need to Know."
Graves has also worked with some of the biggest names in hip hop, including Dr. Dre ("Make Up Sex"), The Game, Kendrick Lamar, and contributed three tracks to Barbershop 3: The Next Cut (Original Score Soundtrack). Graves has also collaborated with Jada Pinkett Smith as part of her nu-metal project Wicked Wisdom, which led to composing work for the film The Human Contract, as well as the television series "Hawthorne" – both of which were directed by Pinkett Smith. Graves also formed the R&B/fusion duo The Graves Brothers with his brother Taylor and connected with legendary bassist and fellow Mack Avenue Records recording artist Stanley Clarke to become a member of his band.
Graves toured extensively in 2017 with Kamasi Washington, Stanley Clarke, Miles Mosley and the West Coast Get Down, as well as leading his own band. Many tour dates for 2018 will be announced shortly.
ABOUT SPIRIT MUSIC:
Spirit Music Group, founded in 1995, is one of the world's leading independent music publishers, owning and/or managing more than 75,000 songs spanning seven decades and every musical genre. The company's repertoire reflects some of the most beloved songs and songwriters of all time, including hits by Frank Sinatra, Billie Holiday, Elvis Presley, Dion, Aretha Franklin, B.B. King, Santana, The Beach Boys, Barbra Streisand, Gladys Knight, Alice Cooper, Pure Prairie League, Chicago, Crosby, Stills & Nash, The Eagles, Brad Paisley, Chaka Khan, Anita Baker, The Go-Go's, Madonna, Faith Hill, Tim McGraw, Mariah Carey, Jay-Z, Ricky Martin, Keith Urban, Usher, Dido, Jewel, Jason Aldean and Mary J. Blige; the complete catalogs of such iconic songwriters and writer/artists as Pete Townshend, Marc Bolan, Boz Scaggs, The Marshall Tucker Band, Toto, Billy Squier, Graham Nash, Joe Walsh, Charles Mingus, Alan and Marilyn Bergman, Henry Mancini, T.Bone Burnett, Rick Nowels, C&C Music Factory; and the breakthrough work of such newer artists as James Bay, John Newman, Chris Stapleton, Sam Hunt, Scissor Sisters, The Naked & Famous, Matt & Kim, Kodaline, Zooey Deschanel, Eric Paslay, and Big Data.
Spirit has earned a strong reputation as an aggressive royalty administrator and a peerless promoter of its songs into film, television and advertising productions as well as a wide range of new media. In recent years, Spirit has helped transform the publisher's role beyond royalty collection and song promotion to proactive career and legacy partnership by creating and executing marketing plans to revitalize its clients' songs and expand their brands.
Spirit Music Group is headquartered in New York with offices in London, Los Angeles, Nashville and the Netherlands. Spirit is a portfolio company of Pegasus Capital Advisors, the New York-based private equity fund manager that has been providing creative capital and strategic solutions to growth companies since 1996.