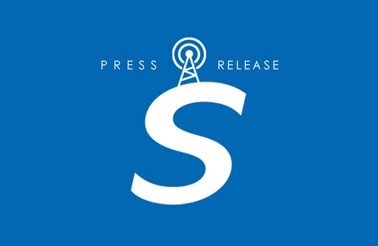 NEW YORK, NY (October 10, 2013) – Spirit Music Group announced today the signing of a global (ex-Australia/NZ), multi-year co-publishing agreement with Neil Davidge, the renowned UK composer, producer and artist responsible for some of the most critically acclaimed and commercially successful albums, video game soundtracks and film scores of the last two decades. Through the deal, Spirit will provide a wide range of creative services for Davidge's entire back catalog as well as marketing and promotion for his debut solo album and future work.
Davidge, who began his career in the early 90s producing UK Nu Wave band DNA, played a significant role in developing the sound and style of trip-hop collective Massive Attack. He co-wrote and co-produced the band's third album, "Mezzanine" – a double-platinum international chart-topper, which included "Teardrop" (best known as the theme to Fox' long-running medical drama "House") – and their fourth LP, "100th Window." Davidge also co-wrote and produced 2010's critically acclaimed "Heligoland," the band's fifth studio album, which featured such vocalists as Damon Albarn, Hope Sandoval and Martina Topley-Bird.
At the same time, Davidge began composing film scores, beginning with Luc Besson's 2004 drama "Unleashed," which was followed by "Bullet Boy," the Paul McGuigan-directed "Push" and Oscar-nominated documentary "Trouble The Water." In 2010, he contributed to the score and composed and performed the title song "The Storm That Brought You To Me" along with Tina Dico and Ramin Djawadi for 2010 fantasy franchise "Clash Of The Titans." Most recently, Davidge composed the score to Carl Deal and Tia Lessin's political documentary "Citizen Koch," and has just begun work on the James Franco/Kate Hudson film "Good People."
In 2011, Davidge was commissioned by Microsoft to compose, arrange and produce the score to the latest edition of its blockbuster Xbox "Halo" franchise, "Halo 4." As "Halo 4" became one of the best-selling video games of all time on release in 2012, its critically acclaimed soundtrack went on to become the highest charting video game soundtrack in history. A second album of curated re-mixes, featuring such renowned DJ/producers as Gui Boratto, Alvin Risk, KOAN Sound and Sander Van Doorn, released simultaneously, was also a commercial success.
Davidge's highly anticipated solo debut "Slo Light" is scheduled for release in early 2014. The set, a sonic amalgam of the composer's diverse influences, combines beats, electronica and orchestral elements into a stunning whole and features vocal collaborations from veteran artist Sandie Shaw as well as rising stars Cate Le Bon and Jhelisa Anderson.
In making the announcement, Spirit Music President Mark Fried said, "We're thrilled to welcome an extraordinary musician like Neil Davidge into the Spirit family of song writers. Besides being a consummate pro and workaholic, Neil is a true triple threat: a formidable composer, producer and artist, and our team couldn't be more excited for the opportunity to help him expand his resume and push his creative boundaries."
Said Davidge, "I'm chuffed to be working with the whole Spirit team and to be part of such a prestigious roster of writers and artists. It's a joy to work with driven people and there are few as fresh and passionate about music as Mark and his creatives. I'm looking forward to our joining forces as we unleash 'Slo Light' on the world!"