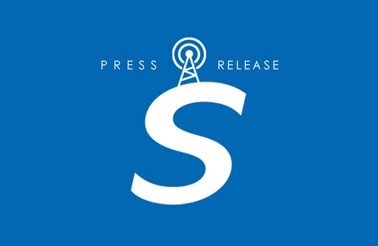 NEW YORK, NY (April 25, 2016) – Grammy-winning artist and songwriter Loudon Wainwright III has signed a global publishing agreement with Spirit Music Group, as announced today by David Renzer, Chairman, Spirit Music Group. The deal encompasses the majority of Wainwright's catalog, which spans over 40 years and is comprised of some of Americana and folk music's most cherished and enduring songs.
"Loudon's long career and the consistent level of success he's experienced throughout it speaks to the kind of talent he is. It's rare to find a catalog of music that is as smart, vibrant, and artful as his, so it's an absolute honor to be the publisher of a songwriter of Loudon's caliber," said David Renzer.
"When I walked into the Spirit office in New York for my initial meeting and I saw the posters on the wall of Sarah Vaughan and Charlie Mingus I knew I was in the right place," said Loudon Wainwright III.
"With Loudon at the point of his career that he is – having created such a large catalog of incredible music – choosing the right publisher is a very important decision. Both Loudon and I feel like we've found the perfect partner in Spirit. They're fans of his music, and more importantly they really understand what he wants out of a publisher and are capable of delivering the services and support we're looking for," said Tim Bernett of Bernett Management.
Since beginning his career in the late 1960s, he first rose to fame when the song "Dead Skunk" became a Top 20 hit in 1972. He's released 26 albums to date and established himself as one of folk music's truly singular voices. Wainwright has shaped his sound with an intuitive feel for simple, unobstructed melody complemented by lyrics that are equal parts heartfelt, intelligent, and playfully irreverent.
Wainwright released his most recent album, 'Haven't Got the Blues (Yet),' in 2014. The album was produced by David Mansfield. In 2010, Wainwright won a Grammy for Best Traditional Folk Album for 'High Wide & Handsome: The Charlie Poole Project.' His songs have been recorded by Bonnie Raitt, Johnny Cash, Earl Scruggs, Kate & Anna McGarrigle, his son, Rufus Wainwright, and Mose Allison, among others. In 2011, the music of his career was commemorated by the comprehensive five-disc retrospective '40 Odd Years.'
Outside of his career as a recording artist, Wainwright has also co-written music with songwriter/producer Joe Henry for Judd Apatow's hit movie 'Knocked Up,' written music for the British theatrical adaptation of the Carl Hiaasen novel 'Lucky You,' and composed topical songs for NPR's 'Morning Edition' and 'All Things Considered' and ABC's 'Nightline.'
An accomplished actor, Wainwright has also appeared in films directed by Martin Scorsese, Hal Ashby, Christopher Guest, Tim Burton, Cameron Crowe, Judd Apatow, and Steven Soderbergh, as well as television shows 'M.A.S.H.' and 'Undeclared,' and in Broadway plays including 'Pump Boys' and 'Dinettes.'
ABOUT SPIRIT MUSIC:
Spirit Music Group, founded in 1995, is one of the world's leading independent music publishers, owning and/or managing more than 75,000 songs spanning seven decades and every musical genre. The company's repertoire reflects some of the most beloved songs and songwriters of all time, including hits by Frank Sinatra, Billie Holliday, Elvis Presley, Dion, Aretha Franklin, B.B. King, Santana, The Beach Boys, Barbra Streisand, Gladys Knight, Alice Cooper, Pure Prairie League, Chicago, Chaka Khan, Anita Baker, The Go-Go's, Madonna, Faith Hill, Tim McGraw, Mariah Carey, Jay-Z, Ricky Martin, Keith Urban, Usher, Dido, Jewel, Jason Aldean and Mary J. Blige; the complete catalogs of such iconic songwriters and writer/artists as Pete Townshend, Marc Bolan, Boz Scaggs, The Marshall Tucker Band, Toto, Billy Squier, Charles Mingus, Alan and Marilyn Bergman, Henry Mancini, T.Bone Burnett, Rick Nowels, C&C Music Factory; and the breakthrough work of such newer artists as Scissor Sisters, The Naked & Famous, Matt & Kim, Kodaline, San Cisco, Zooey Deschanel, Eric Paslay, Big Data and James Bay.
Spirit has earned a strong reputation as an aggressive royalty administrator and a peerless promoter of its songs into film, television and advertising productions as well as a wide range of new media. In recent years, Spirit has helped transform the publisher's role beyond royalty collection and song promotion to proactive career and legacy partnership by creating and executing marketing plans to revitalize its clients' songs and expand their brands.
Spirit Music Group is headquartered in New York with offices in London, Los Angeles, Nashville and the Netherlands. Spirit is a portfolio company of Pegasus Capital Advisors, the New York-based private equity fund manager that has been providing creative capital and strategic solutions to growth companies since 1996.
###
Spirit Music Group Media Contact:
Black Market Creative
Heather Glenn
310.765.1927 x707
hglenn@blackmarketcreative.com